Colorado Board of Health Rejects Proposed Caregiver Rule Change
Posted by Marijuana Doctors on 09/22/2014 in Medical Marijuana Laws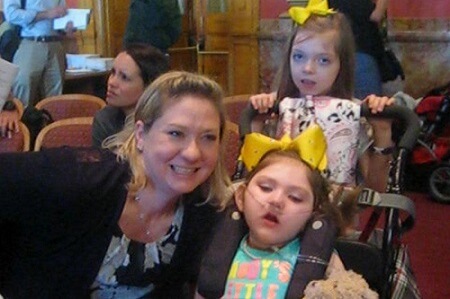 In a story we brought to you several weeks ago, The Colorado Board of Health was considering limiting the number of patients licensed caregivers in the state may service. Thankfully for patients across the state the Board of Health has voted against setting a patient limit for medical marijuana caregivers. The failed rule change would have stopped caregivers from taking on new patients once they have reached 10 the patient cap.
Following an emotional and often times tense hearing last Tuesday January 16th the Board decided that such a rule change was not needed. Pleas from dozens of emotional and grief stricken parents like Jenea Cox heavily influenced the committee. Mrs. Cox and her daughter Haleigh moved to Colorado in March of this year after doctors told Jenea that her daughter only had two months to live. Cox credits a special strain of marijuana developed by The Realm of Caring for reducing her daughter's seizures from upwards of 200 per day to going days at a time without a single one. "I can't imagine how it would feel knowing children were dying because you had to change a rule," Cox told the board. "She's smiling now, and she said "mamma" for the first time in her entire life in Colorado. Without Jason I would not have heard my child's voice."
Jason Cranford, the man Mrs. Cox refers to, is Haleigh's medical marijuana caregiver and also the man responsible for developing his unique strain of high CBD marijuana over a period of six years. Cranford currently serves about 80, mostly juvenile, patients and is only one of 4 caregivers in the entire state to have more than 10 patients. When speaking to the board Mr. Cranford said "What you're asking me to do is put children's blood on my hands and I'm not willing to do that, just to be blunt and frank, you can pass this rule all you want, I'm not going to stop what I'm doing. If I'm going to have handcuffs and go to jail. You'll have to find a DA that's willing to prosecute me."
Thankfully for Mr. Cranford the proceedings did not have to go to such extremes. The board voted overwhelmingly, 6-to-1 to reject the new proposed rules. Colorado law currently permits caregivers to care for up to 5 patients but they can receive a waiver if they wish to service more.
Jason Warf, legislative director for the Colorado Springs Medical Cannabis Council made the striking point that out of over 3,000 licensed caregivers across the state, only 4 of them maintain a patient base larger than 10. The frustration in his statement speaks for itself, "We're doing all of this for four people. You folks have heard from half of these four people, I'm pretty sure they would agree you could come and visit their grow, law enforcement could come visit their grow. My question is why are we here? This is something in 14 years we can't point to widespread diversion. We cannot point to anything."
One of the other lesser known facts that managed to surface during the hearing is that patients who are under the age of 18 must legally list their parent or guardian as their caregiver. Under these established rules parents who fall into this category are not permitted to obtain medicine from another caregiver, they are required to obtain it from a medical marijuana center. According to Larry Wolk, the head of the Colorado Department of Public Health and the Environment, what parents have been doing up until now is not correct and in accordance with the law Colorado has established. "To think we would be working or that I personally would be working, on anything that's not in the patient's best interest shows a lack of respect for me," Wolk told reporters. "This is uncharted territory for anyone. So we're being criticized for putting the line out there and saying, OK everybody debate the line."
Sadly many parents say they have no choice but the break the rule because they themselves can't grow the marijuana needed nor do they have the resources to process it into the necessary oils and tinctures. Most claim that the medical marijuana centers they do have access to can't obtain the strain their children need. One mother in particular, Christine Steed, said she had attempted and failed to grow her daughters medicine herself in order to combat her severe epilepsy. "For somebody to think any of us can grow our own medicine or anything like that is a joke," Steed expressed. "I got a couple of start to try to do that and they died when my daughter had to go to the hospital, Its unreasonable to even think that parents can do that."
By the time the four hour hearing had concluded not a single person had testified to support the proposed new rules. Ultimately the board of health voted to clarify the waiver process currently in place in order to make it more transparent as to which exceptions are acceptable for caregivers to be allowed more patients.