"CBD" – The best medicine for kids, with treatment-resistant epilepsy
Posted by Marijuana Doctors on 01/14/2016 in Medical Marijuana Studies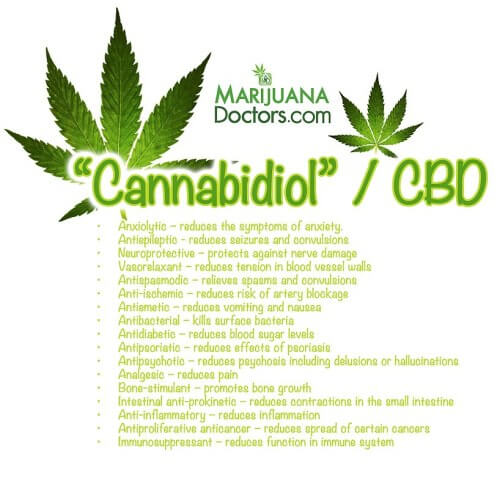 The latest breakthrough study presented at the annual meeting of the American Epilepsy Society, in December 2015, announced that medical cannabis seems to be the most powerful way to control and treat seizures, especially in children. The recent findings add to the already-growing body of scientific evidence, proving that cannabidiol (CBD), a non-psychoactive element of cannabis, is the most effective treatment, for treatment-resistant epilepsy.
One in every 26 Americans is diagnosed with epilepsy, one-third have a form of this condition that is resistant to treatment, or effective management. Children and young adults, in particular, are most often diagnosed with this debilitating medical condition.
The study findings showed that of the 261 patients administered the CBD treatment, 45% experienced a significant reduction in seizure frequency – 9% were found to be seizure-free within 3 months of treatment. Some children reportedly experienced benefits for up to a year, after the trail had conclude.
"In the subsequent periods, which are very encouraging, 9 percent of all patients and 13 percent of those with Dravet Syndrome epilepsy were seizure-free," stated Orrin Devinsky, lead author. "Many have never been seizure-free before."
"As a practitioner, I have had families move to Colorado, and many tried multiple different products. As a doctor, I often don't feel like I know which of many factors is contributing to a patient doing better or worse," said Devinsky. "We absolutely need rigorous, scientific data on this."
Medical cannabis research is progressing rapidly, however it will only elevate to the next level once the federal government hears the calls of doctors, and patients alike, and reschedules marijuana from a Schedule 1 drug  to a Schedule 2, finally giving researches access to fully study, and understand, the medical benefits of marijuana, in entirety. Rescheduling may be on the horizon though, as more and more research scientifically proves the therapeutic benefit of cannabis treatment, it is only be a matter of time before the federal government is forced to give up the farce, that marijuana has no medical benefit.