Cannabis Is Being Used As Anti-Inflammatory Agent for Patients
Posted by Marijuana Doctors on 10/21/2014 in Medical Marijuana Studies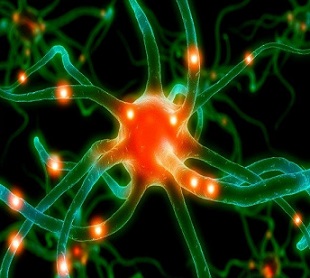 Cannabis as Anti-Inflammatory Agent
Cannabis has long been praised for its anti-inflammatory properties and with a 92% patient approval rating, we'll take a closer look at the science behind 'why' cannabis produces such an effect.
Cannabis interacts with our CB receptors and in terms of anti-inflammatory properties, the CB2 receptor is where all the magic happens.
The CB2 receptor explained
When cannabis activates the CB2 receptor it plays a massive role in inhibiting inflammation. Essentially the cell releases fewer pro-inflammatory signal substances. These are known as cytokines. With this discovery, scientists can further develop this mechanism to help with inflammation.
Recently however, scientists have discovered that beta-carophyllene, a substance that makes up about twelve to thirty five percent of cannabis essential oils, targets the CB2 receptor specifically.
What makes this significant is that unlike other compounds in cannabis, beta-carophyllene does not target the CB1 receptor, which impacts the central nervous system of perception and is responsible for the "euphoric" sensation associated with cannabis.
What's more, beta-carophyllene can also be found outside of the cannabis plant in spice plants such as oregano, basil and so on.
The Cannabis Net Effect
Cannabis has 450 compounds in it, all of these compounds play a different role in your health. While some people argue that cannabis should only be legalized for its medicinal purposes, this would mean that in most cases pharmaceutical companies would extract a specific compound to treat a specific disease.
While this is definitely a good thing, they forget that all of these compounds work together in synergy. The net effect essentially is the culmination of all the healing properties working together to provide you with a greater state of health.
Further Studies Required
Due to the stringent laws surrounding cannabis, research has been hindered throughout the years. While there are plenty of medicinal properties still waiting to be discovered, it will only be fully explored post prohibition.
The scientific community is ready to take cannabis serious, the medicinal properties are endless and if we give the medical community a chance to work with this healing plant, we might have revolutionary new medicines around the corner.
In one experiment by ETH Zurich and Bonn University found that in mice who had inflammation and was given this treatment experienced a 70% reduction of inflammation after using it.
It is time that we give cannabis a chance, a fair chance that is. The past 76 years of prohibition has only inhibited medical advancement in cannabis treatment and in turn, sentenced thousands of people to suffer from diseases, discomfort and in many cases even their deaths.