Cannabis and PTSD | DEA Finally Approves Research
Posted by Marijuana Doctors on 08/23/2016 in Medical Marijuana News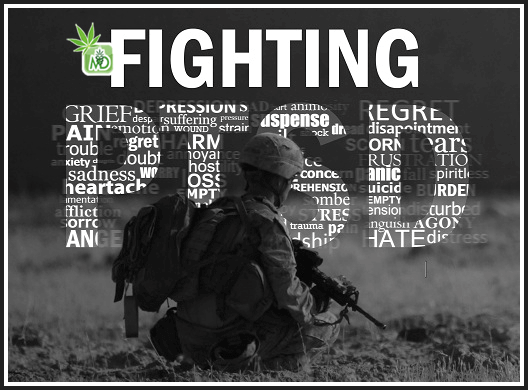 Cannabis and PTSD
| DEA Finally Approves Research
In April, 2016, the U.S. Drug Enforcement Administration approved research on the effects of cannabis on veterans with PTSD. This approval removed the brakes that were imposed in 2011 on a study by Sue Sisley, a psychiatrist and former faculty member of the University of Arizona.
She will study 80 veterans who have been diagnosed with PTSD and who were not helped by conventional treatments. It will be a randomized study where half of the veterans will receive a federally-approved medical marijuana and half will be given a placebo. A thorough evaluation of each veteran will be conducted once a week.
Sisley will be joined by Ryan Vandrey of Johns Hopkins University, and Marcel Bonn-Miller of the University of Pennsylvania's Perelman School of Medicine. Bonn-Miller will oversee the research, while Sisley and Vandrey will conduct the study with 40 veterans in a Phoenix dispensary and 40 in Baltimore.