Cannabis and Pregnancy: Review of Literature
Posted by Marijuana Doctors on 11/07/2013 in Medical Marijuana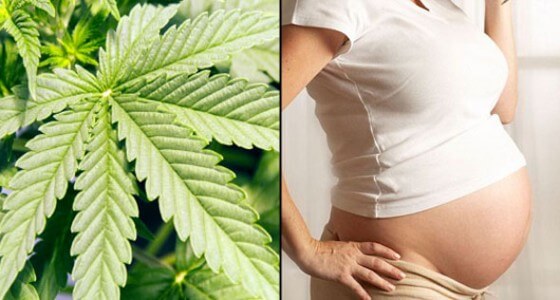 Note: MarijuanaDoctors.com is not advocating the use of cannabis during pregancy. Please consult with your doctor. This article is simply designed to stimulate debate.
There is huge controversy about the use of cannabis during pregnancy. Most people associate it with drugs like alcohol and tobacco and their influence on pregnant women. Unfortunately research on this subject is hard to find, mainly because of distorted moral paradigms, which alienate the possible use of it. Nonetheless there is information that reveals the benefits of cannabis use during pregnancy and provide strong facts that disproves the myths related to it. Historically, marijuana has provided help to women during pregnancy in Jamaica and China and other places, by using all the plant in teas and other consumption methods, treating contractions, nausea, hemorrhage and others.
A study realized in Jamaica, which can be found in the American Journal in Pediatrics, reveals that women that consumed marijuana during pregnancy did not show any changes in a neuronal and physical way, though babies whose moms used cannabis during pregnancy seemed to socialize more and had a higher range of engagement with people. It seems that cannabis intake has no relation to low weight on babies or lack of neuronal development. It is however important to mention that smoking it could have an impact on the newborn, that´s why it´s recommended to look for other intake alternatives.
Cannabis is used to treat nausea and muscle spasms, which make it ideal for those future mothers that suffer from morning sickness. This way women can avoid vomit and possibly anemia, marijuana also helps increase appetite that contributes to the consumption of a good balanced diet during the 3 trimesters of pregnancy. Cannabis also helps regulate muscle spasms reducing the risk of miscarriage and reducing hemorrhages.
During pregnancy women go through a lot of hormonal changes, progesterone shoots up and emotions are unpredictable not only in the first three months, but along the whole pregnancy. Cannabis has helped to reduce mood swings and anxiety in future mothers. It has also seemed to help those women who suffer from mental disorders and take pharmaceutical medication, which needs to be suspended during pregnancy. Marijuana has helped these mothers to have a successful pregnancy without experiencing the main symptoms of withdrawal caused by the suspension of pharmaceutical drugs.
According to the study made by Dr. Dreher in Jamaica, the use of marijuana for women post partum has no effect on lactating processes or in the baby´s development and nutrition. This brings positive benefits to mothers in danger of developing post partum depression, giving a better prognosis for the infant and the mother. Cannabis provides a variety of solutions to pregnant women avoiding pharmaceutical dangers.