How Cannabis Policy can Weed out Potential Presidential Candidates
Posted by Marijuana Doctors on 09/04/2015 in Marijuana Politics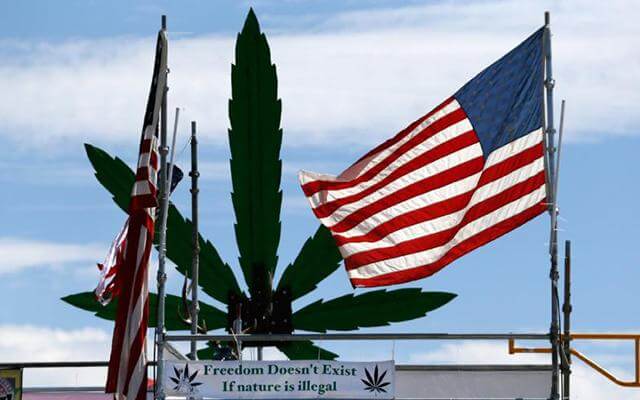 he Political Circus is upon us and with presidential candidates popping up like a bad case of halitosis, the public is being bombarded with empty promises and campaign jargon aimed at winning votes. For the most part candidates are trying to avoid the marijuana issue especially since it could be a decisive factor in deciding who will be the next President of the United States.
While some candidates have expressed that they will respect state laws when it comes to legalization, others have taken the polar opposite in claiming they will "crack down hard". Typically candidates who take the "tough on drugs" attitude these days are shunned quite quickly.
With a majority of Americans on board for full scale national legalization, the topic of cannabis will weigh in heavily on who the people will select as their next leader.
Why is Cannabis a Hot Topic?
The entire cannabis debate has completely transformed over the past five years. More people are informed about the medical benefits as well as having seen a cannabis legalization initiative implemented on a state wide level in Colorado and Washington. Other states have joined the party along with the District of Columbia that have legalized adult recreational use.
The success of the cannabis legalization efforts have also shone a dark cloud over prohibition. None of the doomsday prophesies came true as was depicted by prohibitionist rhetoric. In fact, while cannabis consumption may be 'up' among adults, trends have shown that kids are indifferent about use. The normalization of cannabis has removed the stigma associated with use and as a result fewer kids are 'curious' about trying it.
Unforeseen consequences
According to the prohibitionist rhetoric, legalizing cannabis would bring forth unforeseen consequences of catastrophic proportions. However, while legalization did create some "unforeseen consequences", the nature of these events were actually positive.
This includes more revenue, jobs, fewer opioid overdoses, reduction of violence, a direct impact on cartel revenues and much more.
No wonder it's a hot topic
The fact of the matter is that cannabis trickles down into many different social areas, from incarcerations to jobs, the topic has touched a vast majority of the US population.
Presidential candidates that aren't schooled in the area of cannabis try to cling on to the Reagan era "Just say No" ideology, however times have changed. No longer will a tough on drugs stance work for the general public, and thus, cannabis becomes a cornerstone topic that presidential candidates won't be able to ignore.
It's simple really. Free the Weed or don't get my vote…