Cannabis Industry Gaining Unanticipated Conservative Allies
Posted by Marijuana Doctors on 03/24/2014 in Medical Marijuana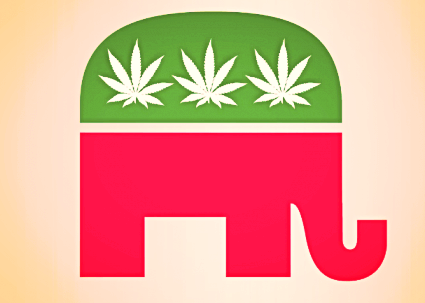 At a recent Las Vegas symposium, Arcview, an investing firm focusing on the trends within the burgeoning marijuana industry asked those backing the ballot's initiative to seek out 150 financial tycoons. Ten minutes later, Arcview had raised $150,000. Chief Executive Troy Dayton has estimated that within a year, Arcview will spend close to $500,000 on the marijuana industry alone. "A little more than a year ago, it would have been worthy of a headline if a sitting politician came to talk to a cannabis group," said Dayton. "Now they are calling us, asking to speak at our events."
Steve DeAngelo, president of Arcview came from humble beginnings as he marveled at his parents' dedication to the Civil Rights movement. He was greatly inspired by his father's involvement and experiences in India where he worked for two years in the Peace Corps. DeAngelo developed a deeply compassionate mindset at a remarkably young age. He has since made a name for himself in the medical marijuana and marijuana advocacy communities. As the CEO of Harborside Health Center, one of the countries' most widely acclaimed medical marijuana dispensaries; DeAngelo has made it his life's work to heal the world with marijuana.
Troy Dayton, Arcview's CEO formerly led the Marijuana Policy Project's fundraising as the head liaison to the legalized cannabis industry. Troy co-founded The Arcview Group, a progressive thinking company which connects investors with visionary entrepreneurs, which has been previously described as "…poised to usher in the next generation of cannabis-related businesses."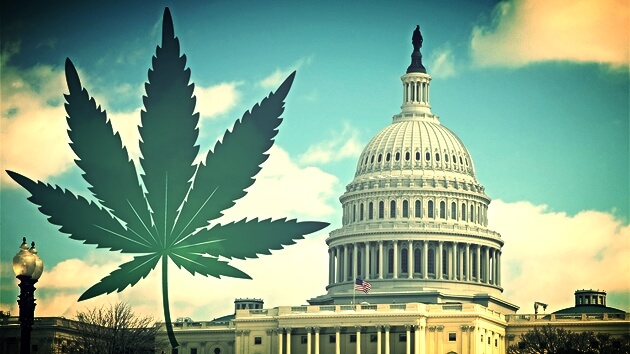 The shift in conservative political ties backing the budding marijuana industry is best exemplified with the industry's newest full-time lobbyist, Michael Correia. Prior to hoping on board the now 300-member strong National Cannabis Industry Association, Correia was a GOP staffer, lobbying for the American Legislative Exchange Council, a well-known, highly conservative advocacy group that effectively worked with local and state lawmakers to prevent the Affordable Care Act, clean energy bills and restrictions on gun laws.
"People hear the word 'marijuana' and they think Woodstock, they think tie-dye, they think dreadlocks," said Correia, defending his newfound line of work. "It is not. These are legitimate businesses producing revenue, creating jobs. I want to be the face of it. I want to be what Congress sees."
Correia takes an unusual perspective when it comes to marijuana in our nation. He doesn't particularly enjoy it, claiming the smoking of cannabis just leaves him feeling lethargic. And staying at the forefront of advocacy and activism have never been high in his list of priorities either. Correia takes a strictly business-savvy perspective. He feels the federal government is "unnecessarily stifling an industry's growth." After all, he said, "any conservative should be troubled when companies can't claim tax deduction or keep cash in banks or provide plants for federal medical research."
"I have legitimacy when I walk into these offices and say, 'This is a cause you can get behind. I am not the stereotypical marijuana movement person. I grew up supporting these principles of limited government and federalism and fairness and individual liberty. This is the ultimate poster child for all of that."
At risk of sounding like one of those "stereotypical marijuana movement" people, I'm struggling to grasp the population of people lacking legitimacy as they walk into offices. As a compassionate entity and group of advocates ourselves, it's tough to fully accept the finance sharks perspective of legitimate cause.
One lobbyist with NORML, Erik Altieri said, "A lot of these companies are just in it for the money, the way any entrepreneur is." One advocate for the Marijuana Policy Project, Dan Riffle said of the recent business-savvy cannabis perspective, "I used to go to cocktail parties, tell people I was a lobbyist for marijuana, and their minds would be blown. You could see their eyes light up. They would be like, 'Whoa, that is a real job? Tell me more.'"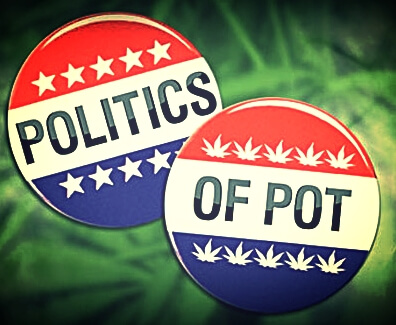 Now, Riffle says, "I tell people and they are like, 'Oh. OK. I work for the energy sector.'" The disenchantment with the rising cannabis industry due to business investor's involvement is certainly one to note. Correia in fact took it upon himself to show lobbying cannabusiness owners that the real issue is not one of "philosophical" or moral-compass cannabis use, but instead one heavily saturated in the "undermining growth of a legitimate industry." Correia warned business owners that the most effective method of lobbying would be to simply speak with lawmakers about the federal government's hold on such a potentially prosperous industry.
The Marijuana Policy Project bought a building in Washington D.C.'s culturally diverse and colorful neighborhood, Adams Morgan. The building offered a beautiful rooftop deck. A recent fundraiser held in their newly established building was for Republican representative Dana Rohrabacher. The next day, Rohrabacher commented the 'evil weed' being smoked on the rooftop deck of the building. He said, "They were smoking tobacco." Rohrabacher is in fact the coauthor of a bill currently circulating that would necessitate the federal government to refer to state laws allowing the sale of marijuana.
With confidence, Rohrabacher stated, "If it was a secret ballot, the majority of my Republican friends would vote for it."
Whether or not conservative republicans are truly getting on board with the compassionate side of marijuana advocacy or not is, I suppose, not the vital factor in fighting for a legitimate, thriving industry at this point. Big money talks, and for that matter, speaks volumes to the success of an industry such as this. Though the political parties may not agree with one another, it is clear that the rising importance of the cannabis industry is working to successfully set aside differences and bring conservatives and liberals together to fight for marijuana's legitimacy, one way or another.