The Cannabis Effect on Social Perception
Posted by Marijuana Doctors on 07/03/2013 in Medical Marijuana Trends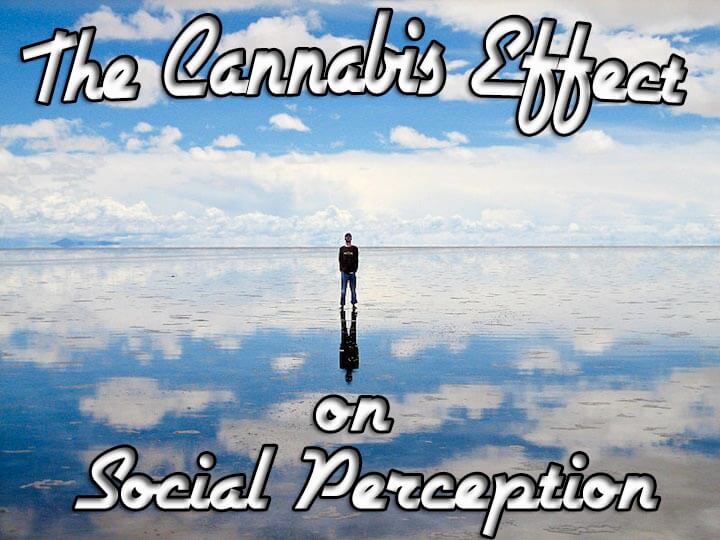 The following is not proven science but rather observational conclusions I have gathered over the years of observing the cannabis movement as a whole and the cannabis consumer as a people. Throughout this entire time I have concluded that Prohibition did get something right; "Cannabis changes you.."
But this change isn't necessarily bad. Most people fear change, they cringe in a corner hoping that change would simply "blow over" but change isn't the wind but rather a fierce wave taking everything in its way. Change is the only constant factor in our lives yet most of us seem to avoid it like cancer.
When a person starts consuming cannabis for the first time they experience new emotions, exciting moments of euphoria and joy. This "beginner's high" can last for a while; a few months usually. The more the user consumes cannabis the better he or she understands how their body reacts to the substance.  They learn what to toke, when to toke and which way they prefer toking.  But there is something more important that occurs with the cannabis user than simply "understanding how to consume" and that is the systematic shift in paradigm of your role in society and core concepts used for political leverage in elections and so on.
In other words when you begin to consume cannabis you begin to question things you usually took for granted. Some people actually intellectually dissect these concepts and differentiate between "what they have been told to believe" and "what they actually believe."
Why people begin to question their core paradigms is unknown but usually the first "Fact" consumers begin to question is the Scheduling of Marijuana and its legality.  People instantly know that cannabis is NOT a dangerous drug and to compare it to Heroin is an insult to your intelligence. You begin to see the hypocrisy of the drug war and the insane incarceration rates, thousands of dead bodies and general social decay. And all for what? This plant? What's so special about this plant?
When the user begins to question we can relate this action to Alice and her proverbial rabbit hole. One question leads to another and eventually your entire existence or what you "thought to be your core beliefs" are in jeopardy. For most people this is a scary thought mainly because they aren't "so convinced" of their beliefs in the first place. But without critical thinking and questioning ones core beliefs you could easily find yourself with a swastika stamped on your chest trying to eradicate a whole demographic of people solely on their belief system.
Cannabis opens a door and it's up to you to walk through or not. Some people only stand in the doorway of cannabis and plays around with euphoria while others use its mystic powers to explore deep questions about everything void of bias.
Once you relinquish your alliance to religion, political ideology, nationalism, sexism and you begin to see yourself as an individual interacting with the human race regardless of border, skin color and socio-economic status…only then true Euphoria sets in. While this isn't true for all, it is true for some but at the very least there will be some shift in perception. It's like subliminal advertisement; "Once you see it, it can never be 'unseen'."
Marijuana Doctors Recent Posts