Cannabis Could be the Key to a Cure for Lyme Disease
Posted by Marijuana Doctors on 10/28/2016 in Medical Marijuana Conditions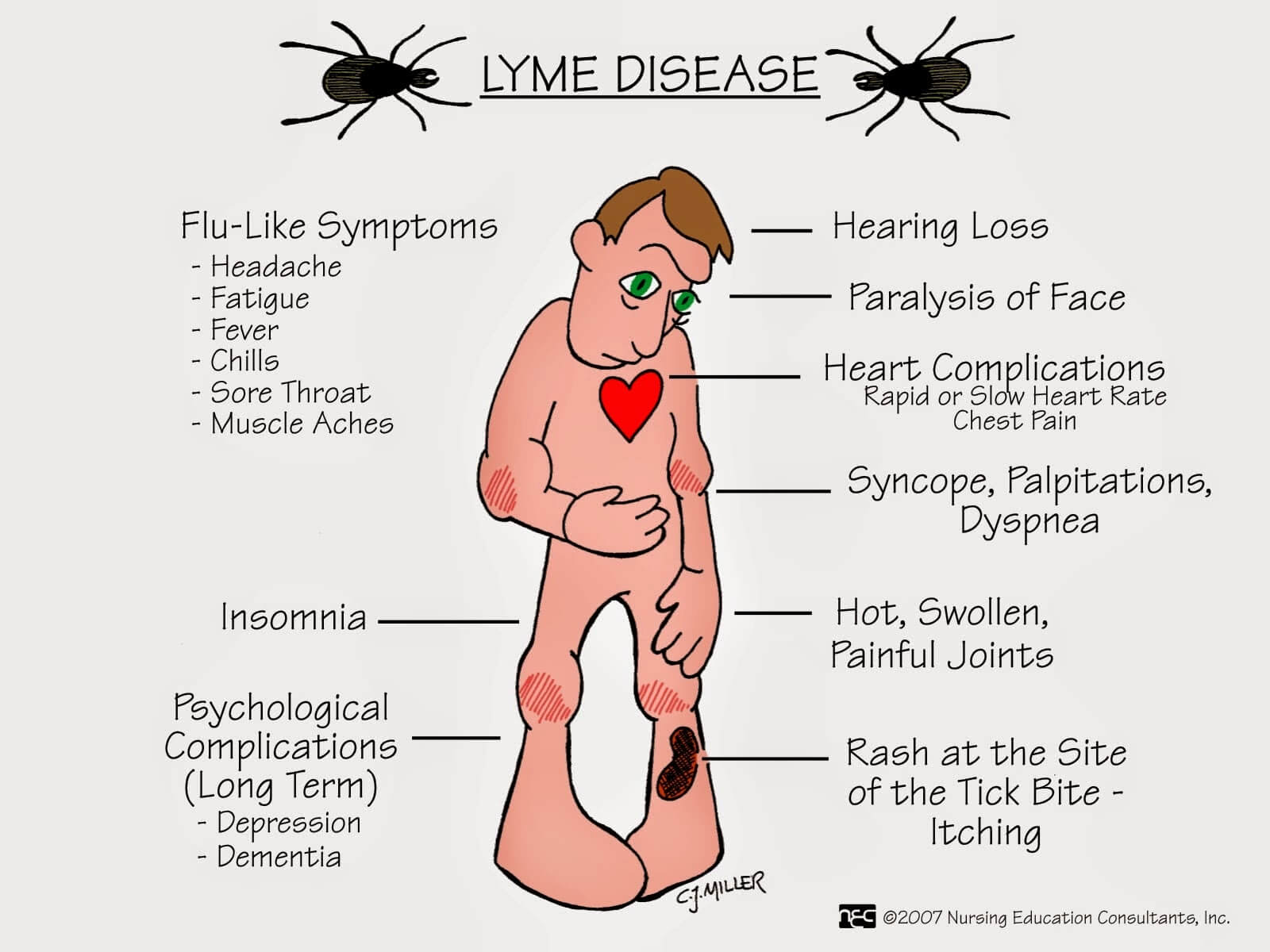 Lyme Disease is an infectious disease that is transmitted by ticks.  Ticks are stealthy arachnids who can transmit a variety of pathogens with a single bite.  The exact mechanism of how these diseases are transmitted with such ease from a tick to a host is not yet fully understood.  When a tick latches on to a human, a tick injects a numbing agent so many people do not even know that they have been bitten.  This along with other factors leads to an under-reported number of cases of Lyme Disease each year.  According to an article from Purdue University, the previous number of cases of Lyme Disease each year was around 30,000.  The CDC now states there are around 329,000 cases per year.  The article was written in response to the growing epidemic that is seemingly silent surrounding Lyme Disease.  Purdue felt obligated to conduct further research and began working on the tick genome project.
The ten fold increase in the growing number of reported cases of Lyme Disease, is only the tip of the iceburg.  There is currently no known cure for chronic "Lyme Disease" — a label that in and of itself, is controversial.  Infectious Disease doctors believe that Lyme Disease is a condition that is easily treated with a short course of antibiotics.  ILADS or the International Lyme and Associated Diseases Society believes, on the other hand, that Lyme Disease often is not treated appropriately and leads to a host of neurological and debilitating symptoms that become hard to treat if not treated within a certain set of parameters and in a specific way during a certain timeframe after initial infection.  The chronic Lyme Disease controversy is a continuous debate that has sparked changes in state laws across the country and poltiical change conitnues.
Treatment options vary widely among those that are willing to treat chronic Lyme.  Many physicians are natural practitioners and treat with supplements as the evidence of long term antibiotic use is somewhat lacking at present.  Herbal remedies are common as curative strategies to destroy microbes such as Borrelia burgdorferi and co-infections such as Babesia, Ehrlichia, Bartonella, and many others.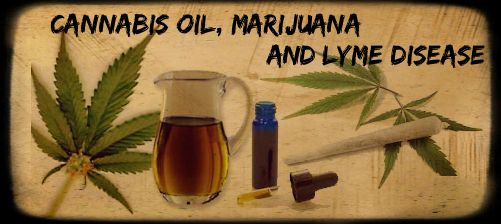 Cannabis has been shown to kill off spirochetes in many forms in the lab.  The cannabinoid cannabidiol (CBD) has shown some especially promising benefits.  Dr. Ernie Murakami from British Columbia in Canada provides evidence based research of the efficacy of CBD cannabis oil as a treatment for Lyme Disesase.  Dr. Murakami's work can be found on his website.  He speaks specifically to the use of Cannabadiol for treatment.
The Impact Network article for which this entry is primarily written discusses the use of cannabis CBD oil for treating Lyme Disease.  At present there are no research facilities conducting studies on the therapeutic and medical benefit of cannabis and CBD to treat Lyme disease, however, there is reason to believe that it may be able to help heal people suffering from Lyme Disease.
Symptoms associated with Lyme Disease include severe or chronic pain, brain fog, fatigue, tremors, trembling, heart palpitations, nerve damage, neuropathic pain, muscle spasms, and many more.
In laboratory experiments, CBD cannabis oil has been proven to kill spirochetes. Borrelia burgdorferi is a spirochete and the organism that is responsible for causing all of the body wide issues associated with Lyme Disease.  The spirochetes can get into every organ in the body and evade the immune system.  They can even get into the central nervous system where they can begin to wreak havoc on the spinal cord nerves and the brain.  But, cannabindoids, like CBD and THC (tetrahydrocannabidiol), are able to cross the blood brain barrier, so by ingesting CBD-enriched cannabis oil, an individual has at least somewhat of a defense against the spirochetes acquired from ticks.
If you are a patient suffering Lyme disease, and would like to more information on how marijuana may benefit Lyme disease — or if you live in a legal medical marijuana state and would like to see a marijuana doctor about using cannabis to treat your condition — visit MarijuanaDoctors.com for more information.
It really makes one think twice before attempting to go on the next hiking trail or before going camping.  The best way to avoid being bitten by a tick is to wear light colored clothing so you can see the tick if one crawls onto you, wear bug spray, and always shower and wash your clothing upon returning from a place where ticks may be present.
If you are a patient already using marijuana as a medicine to treat Lyme disease, you are invited to join a nationwide crowd sourcing cannabis peer reviewed study. The research and study of cannabis is off limits because of federal scheduling — in August 2016, the federal agency DEA rejected both petitions to reschedule cannabis, citing lack of evidence to show cannabis has any medical benefit, and because it has a high rate of abuse, like heroin — but by real patients who are already really using marijuana as a medicine, documenting the data behind their medical marijuana consumption needs — using the "Symptom Tracker" app — patients suffering similar ailments and symptoms, will benefit worldwide. Take a stand for patients everywhere and help create the data necessary to force the federal rescheulding of cannabis, to allow for it's scientific research and study, and use as a medicine to treat and benefit patients everywhere.