Cannabis Could Be An Effective Replacement For ADHD Drugs Like, Adderall
Posted by Marijuana Doctors on 07/07/2016 in Medical Marijuana Studies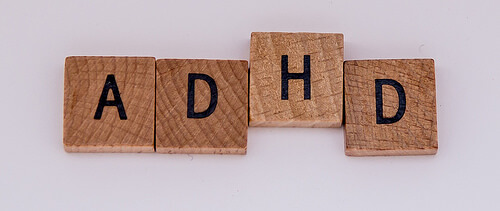 In the past ten years, Attention-Deficit/Hyperactivity Disorder (ADHD) has seen a signigicant increase in sales, thanks largely in part to drugs, like Adderall. And industry experts predict that the ADHD pharmaceutical industry will reach the $1.75 billion per annum-marker, by 2020. However, its not all good news, considering that Adderall and such type drugs used to treat the symptoms of ADHD, boast a broad spectrum of associated side-effects experienced by patients and may have detrimental effects on children — the target demographic prescribed these drugs.
Some of the more common side effects of Adderall include, but or not limited to,  frequent urge to urinate; bladder irregularities; bloody or cloudy urine; burning, difficulty, or painful urination; fast, pounding or irregular heartbeat or pulse; and lower back or side pain. And that is only the tip of the iceberg — when it comes to drugs like Adderall,  the spectrum is full of side-effects.
As research into cannabis continues to uncover further evidence that supports it's medicative potential, recent findings suggest that cannabis could be a replacement for drugs like Adderall, due to the fact that it acts the same way in dopamine levels.
"Cannabis appears to treat ADD and ADHD by increasing the availability of dopamine. This then has the same effect but is a different mechanism of action than stimulants like Ritalin and dexedrine amphetamine, which act by binding to the dopamine and interfering with the metabolic breakdown of dopamine," explained Dr. David Bearman.

According to the findings of his study, Bearman found that marijuana can correct dopamine levels to regulate the amount of information, and the rate at which it enters, the brain.
"…the compounds found in cannabis, called cannabinoids, could potentially correct the dopamine deficiency observed in ADD/ADHD patients if dosed appropriately and administered safely. Even in its raw form, cannabis is able to provide the mental slowdown necessary for concentration in many patients…"
According to a joint study by the Centers for Disease Control and Prevention, and the Health Resources and Services Administration, between the years of 2003 and 2011, the national percentage of U.S. children diagnosed with ADHD, by a health care provider, increased by 42(%) percent.
According to a report from the UNCB in 2013, the global production of methylphenidate reached its highest levels in 2012, amounting to a mass total of, 63.2 tons.
If cannabis is capable of acting as a suitable replacement on a clinical level, it is most likely that you will see a major migration of patients, and parents, turning instead to the natural benefits of medical marijuana, instead of pharmaceuticual measures. Reports show that given the choice, many ADHD patients would choose to use medical cannabis opposed to the pharmaceutical ADHD drugs, available.
As studies continue to develop the research of medical marijuana, it is only a matter of time before medical data scientifically proves that cannabis is a more effective treatment for ADD and ADHD, than Adderall and other prescription drugs.
wait and see what comes next for medical marijuana and ADHD.