Cannabis Conundrum Brings Tragedy to Loving Parents
Posted by Marijuana Doctors on 09/18/2013 in Medical Marijuana Laws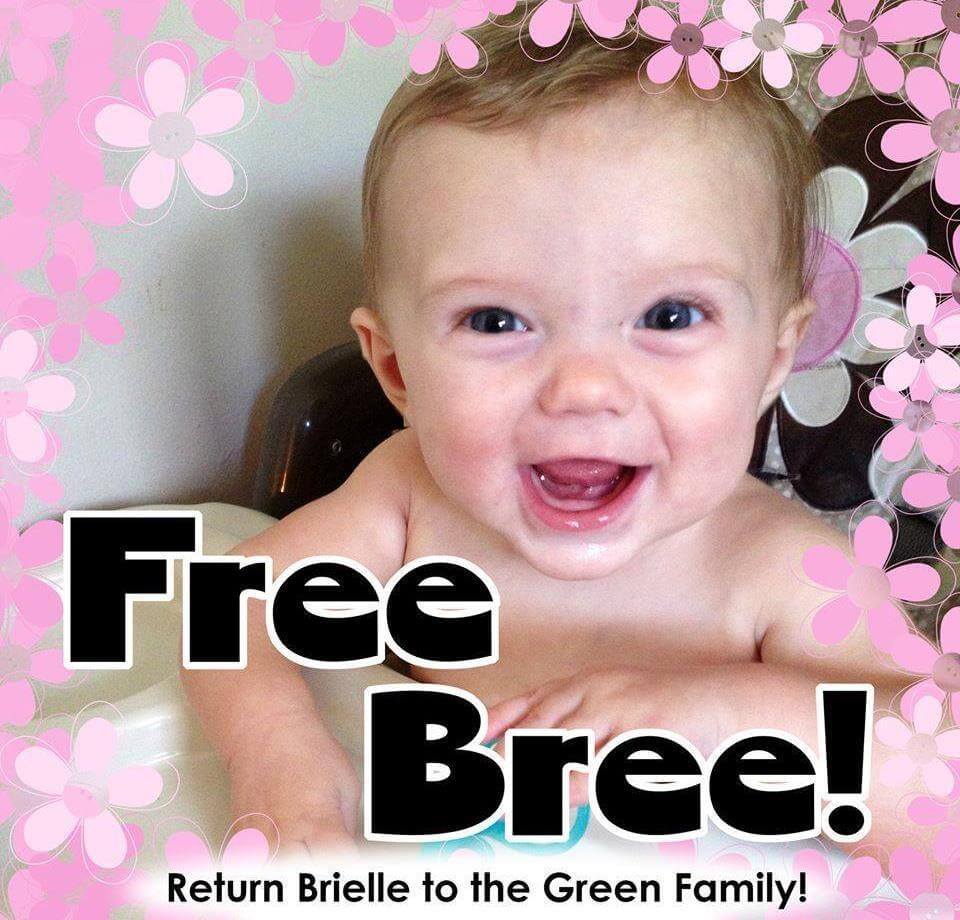 What kind of world do we live in when selfless, loving parents are robbed of their children for legally growing and obtaining their medicine? What kind of peril do we face when our own flesh and blood are taken from under us under the pretense that unfit parents are the ones providing herbal medicine to patients in need? For adoring parents Steve and Maria Green, their whole world came crashing down when their extended legal battle over medical marijuana reached its tipping point earlier this week, shifting from fighting for their rights, to fighting for their daughter's custody. This travesty can only be shared with a heavy heart and a deep empathy for the human condition.
Several months ago, the Greens were informed that they would each be facing a seven-year felony count in Oakland County following a police raid exposing a 2×4 tray of cannabis plants in the far corner of their backyard. Despite photographs of state given checks and compassion club cards, law enforcement claimed they had no evidence to disprove their initial understanding that the Greens illegally grew marijuana.
Mother Maria Green legally obtained her caregiver's license to provide patients with CBD infused medibles and tinctures to support her family. In fact, the strains she grew would not work to sustain a high, but rather medicate. A patient herself, Maria has suffered from Multiple Sclerosis for years. In addition, her husband, Steve, has been suffering from Epilepsy, resulting in frequent grand mal seizures. In a press conference, Steve admitted to being on over 25 prescribed pharmaceuticals to help treat his crippling condition. When Steve began using medical marijuana to control his seizures, he was able to one by one reduce his pill intake until marijuana was the only treatment he sought out, his seizures stopped coming.
Steve and Maria's political imprisonment had only first began when this investigation had been underway, however. Maria Green's ex husband had been withholding her parental rights to their son, Elliot,who was not to be released to her for so much as visitations. In a moment of hope, she had legally arranged to see her son for some time when she received a phone call from police officers telling her to save her time and gas and stay home. They informed her that Child Protective Services would be taking over her case and it would no longer be in the hands of police officials. Of the thousands spent on legal entities, all had gone on to give her conflicting advice. Some had told her to stop answering phone calls from CPS and others had told her to keep her doors locked. Still, CPS gave Maria a two day window for their expected arrival to her residence, where they would ask to see her backyard garden. Here is where the cannabis conundrum came into play.
If Maria Green gave the CPS worker access to her plants, she would easily risk facing charges in Ingham County. If she didn't show her plants, which the state medical marijuana program was supposed to protect her from having to do so, she would risk having her children taken away from her for being uncooperative.
This legal double bind is just one of the many perfectly illustrated examples of injustice for medical marijuana using, law-abiding citizens. Both Steve and Maria were court ordered to stop using their medicine during the entire duration of this legal battle. Steve's epilepsy, which was once under control, has regressed since and left him with sustainable injuries. Despite Steve's attorney filing a motion hoping to overturn the Judge's edict, Judge Bowman stubbornly refused to lift the ban. "If you weren't guilty, you wouldn't be here," the judge told Steve. Both have been drug tested, and when their results came up negative, a CPS worker told Steve she didn't know the exact levels, therefore rendering the tests null and void. Maria takes her job as a care giver as a serious commitment, Steve responded in an interview. She (the CPS worker) should have taken her job more seriously as well.
In an interview with The Human Solution, a grassroots network of Californian citizens, Steve read out section 4c of the Michigan Medical Marihuana Act: A person shall not be denied custody or visitation of a minor for acting in accordance with this act, unless the person's behavior is such that it creates an unreasonable danger to the minor that can be clearly articulated and substantiated.
"None of these protections are being used for us – they're being used against us," Steve said as he teared up. "How can the medical marijuana law be a target list for people?"
When caseworkers finally visited the Green family's residence and asked to inspect the outdoor garden, the Greens would not allow them to do so without a court order, citing a direct provision within the medical marijuana law that outlined only one person can be given access to the room, said the Greens attorney, Joshua Covert. The caseworkers then went to court and requested that breastfeeding baby Bree Green be taken from her home.
Baby Bree currently resides with Maria's mother, just under three hours away from her parents. "That (CPS' demand) put (the parents) between a rock and a hard place – either you break the law or we take your children away," said Covert.
This daily legal degradation leading to the ultimate removal of the Greens newborn daughter was unwarranted and cruel. Medical marijuana activists rallied earlier this week, protesting Bree's removal from her family in the city of Lansing, where the Greens had recently moved. Dozens arrived at the protest, which greatly humbled father Steve Green. "A lot of people have seen how we're parents and what we do for our kids, and they can't ignore that. They know there's been a misjustice done here, and so they had to come out and show their support," said Green of the rally turn out outside of the DHS offices in Lansing. Charmie Gholson, founder of Michigan Moms United, an advocate group for easing marijuana laws, said, "This is not protecting families. This is not helping public safety. It's creating danger where none previously existed. And it's separating children from their homes when they're not under threat of abuse or neglect."
The Green family set up a "Free Bree" fund for their daughter during this tragic time. In a post put up just two days ago, Maria writes, "On Friday, September 13, my child was kidnapped by armed gunmen. And sadly, I couldn't call law enforcement to intervene and stop this horrific tragedy! Why? Because the armed gunmen in this case, were the police, along with other government officials from the State of Michigan."
The Green family attorney said, "We believe the court's decision yesterday would shock the conscience of the people of the state of Michigan due to the Michigan Medical Marihuana Act being initated and voted for, by the people and for the people." And though the couple has a court date scheduled for October 7th regarding their attempt to have their daughter safely returned, the horrific truth of the drug war has only persisted with such heavily flawed state legislature. The Michigan Medical Marihuana Act has not only failed to put an end to the nightmarish drug war, but has ignited a flame with no foreseeable end in sight.