Cannabis Cannabinoids: Move Aside CBD, Say Hello to CBG
Posted by Marijuana Doctors on 10/13/2016 in Medical Marijuana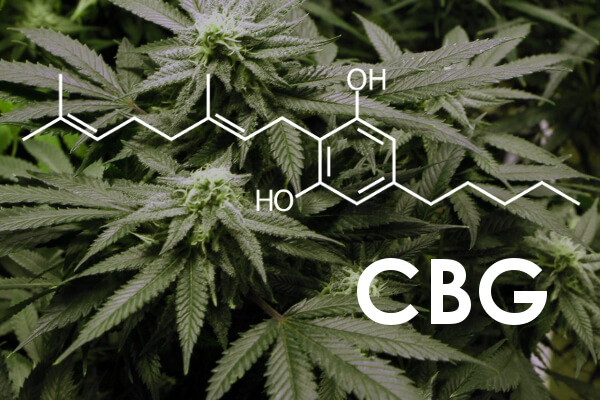 Cannabis oil, or more specifically "CBD oil", is becoming very well known in many circles both inside and outside of the medical cannabis industry, as it holds hope for so many patients with varying debilitating conditions afflicting both the young and old, and every age in between.  CBD is an abbreviation for Cannabidiol, one of the many compounds contained within the cannabis plant.  CBD is one of the many cannabinoid cannabis compounds that is non-psychoactive in nature, that may hold medical potential benefit for treating many conditions, including seizure-type conditions such as epilepsy. THC (tetrahydrocannabidiol) is the pychoactive cannabinoid many have already heard or read about if at all familiar with cannabinoids in medical marijuana.
This article however, is not about CBD or THC, in fact cannabis has many active and inactive compounds, many which hold great promise for effectively treating a wide variety of medical ailments, and it is important to learn what these compounds are so that they may be used to help you or your loved one. The focus of this article is on the cannabinoid Cannabigerol (CBG).
It recently came to my attention that more awareness should be brought to the many other chemical constituents that are thought to have some medicinal property in the herb we have come to call by a variety of names.  There are well over 100 compounds that occur in cannabis plants, and many are cannabinoids.  One such cannabinoid that is often overshadowed, although it should not be, is Cannabigerol (CBG).
CBG is known for its anti-bacterial properties, ability to promote bone growth, and for inhibiting tumor or cancerous cell growth.  This is not all, however, that has been found to be benefical regarding CBG Oil.  Director of medical research at WMMC, Brishna Kamal, states "Basic research has indicated that CBG exerts a variety of effects in cell culture and animal models including acting as an anti-inflammatory, analgesic and anti-fungal. It is currently being investigated for a possible treatment for many disorders including cancer, glaucoma, inflammatory bowel disease, different types of pain, and even neurodegenerative diseases such as Huntington's."
There is also evidence that CBG may be effective for conditions such as Psoriasis and Eczema.  Axim Technologies is working on human clinical trials.  As with all drugs or medications not native to the human body, there are reportedly some side effects.
Whistler Medical Marijuana Corporation announced on September 27, 2016 the release of the first ever high CBG oil.  It is prepared with THC in a 3:2 ratio.  WMCC hopes to use data collected from its patients to help determine overall effectiveness of conditions.
High CBD oil is one more reason why the popularity of cannabis as a medicine will likely gain even stronger footing in the global marketplace.
MarijuanaDoctors.com has a wealth of information and patient testimonials so you can see how others have been assisted.  To help set you afoot in the right direction, it is important to have an experienced guide in the cannabis industry.  It is time to gain the knowledge you deserve and 'pass it on down the line'.