Cannabis for Appetite Stimulation and Anorexia Disorders
Posted by Marijuana Doctors on 11/14/2015 in Medical Marijuana Research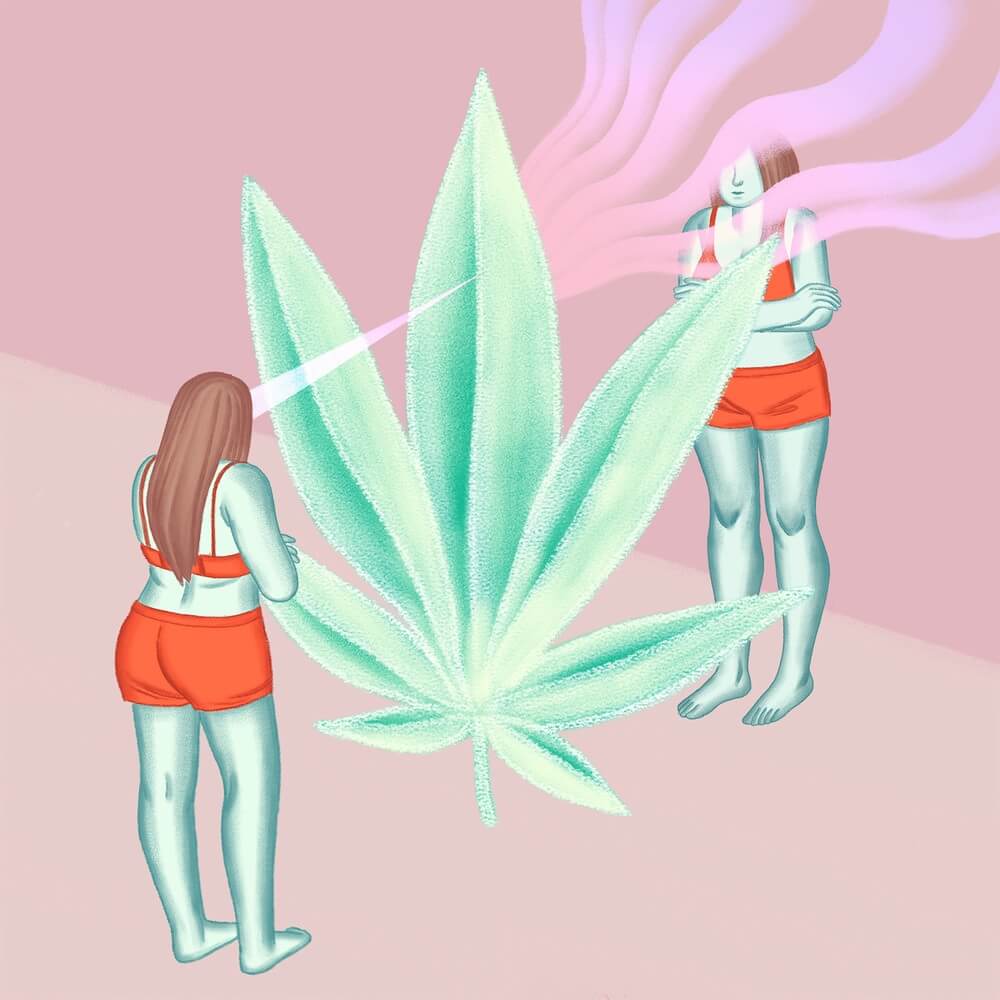 Anorexia Nervosa without any doubt is a psychiatric disorder where there is this constant fear of gaining weight. The acute loss of appetite is common to anorexia and the condition affects more women than men, but both genders are included. Social status and the fashion media with regards to cultural standards of beauty are some of the major causes of this condition. Certain stomach disorders and the use of cocaine and heroin can also lead to Anorexia. If not treated, this condition can lead to death.
Cannabis: an effective appetite stimulant –
It is not for no reason that marijuana users get the "munchies" when they smoke a joint or two. The hunger inducing properties of THC is well known and is a far better way to stimulate appetite in those that refuse to eat, than using a feeding tube. Normally people suffering from anorexia have a very low self-esteem and having to go through the humiliation of a feeding tube does not contribute to a speedy recovery.
Bonus point of Cannabis
As anorexia is a condition mostly based on a psychological disorder; patients often suffer not just from a low self-esteem, but also might be suffering from anxiety and depression. Cannabis also contributes to aid in these conditions. When using cannabis, the person relaxes and the emotional state is affected. This by itself has a great advantage point as the patient could view life in a lighter way. It also opens the person's perception of treatment available and as appetite is stimulated, more valuable calories are taken in and the road to recovery is paved.
Conclusion:
Off course Cannabis can also be used for other eating disorders or where there is a loss of appetite. It is not exclusive to anorexia nervosa. On the whole though, being a psychiatric disorder, it is not necessarily loss of appetite that provokes anorexia, but rather the psychological problems the patient is dealing with. This is what makes cannabis so effective. It doesn't just stimulate appetite, but also deal with the deeper rooted problems that lead to anorexia. A huge plus is that there are no real side effects and harm done as would chemicals induce. It is therefore a safe and natural way to deal with a disorder that brings such pain and dismay.