Canadian Medical Association Holds Outdated Views on Cannabis
Posted by Marijuana Doctors on 07/30/2014 in Medical Marijuana News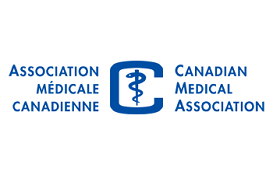 Location: Canada | Source: Ottawa Citizen
Following controversial remarks made by the president of the Canadian Medical Association to the Citizen, some doctors are voicing concerns that the national body represting them has an outdated stance on medical cannabis. A stance many claim is creating unnecessary barriers for patients who can legitimately benefit from its use.
Dr. Louis Hugo Francescutti, the president of the Canadian Medical Association, was quoted as saying that there is not adequate evidence to support medical marijuana use and those individuals who are seeking the plant in physician's offices are simply looking for "dope". Dr. Marcia Gillman, a physician who specializes in palliative care at Montreal's Jewish General Hospital could not disagree more. On Monday she said that as the president of the CMA, Francescutti has an obligation to be well informem on the subject, which is "clearly not the case here" according to Gillman. "With his statements, he's managed to stigmatize and marginalize users of medical cannabis, portraying them as stoners just looking to get high," Gillman told the Ottawa Citizen. "Besides perpetuating negative stereotypes, it serves to deter physicians from prescribing to the very patients who could benefit from cannabis."
Gillman claims that the CMA and provincial medical colleges are not encouraging their physicans to expand or continue their education in regards to medical marijuana. "I don't quite understand this," she vented, while highlighting that marijuana has a "very promising therapeutic" role. She cites the case of a 72-year old catholic priest who used medical marijuana to deal with symptoms including pain, nausea, appetite issues, and anxiety as grounds for its beneficial use.
She went on further to elaborate that never once has a patient demanded or threatened her in order to obtain a prescription for marijuana, a situation that according to Francescutti, is common place. Gillman adds that patients in most cases are actually "sheepish, apologetic, and often embaressed" when attempting to bring up medical marijuana as a treatment option. "This isn't the face of a so-called 'doped up nation', there are everyday people seeking relief from their suffering."
While official clinical trials are lacking, there is plenty of anecdotal evidence that supports marijuana as a legitimate medication for patients says Dr. Danial Schecter, a physician who runs a clinic in Toronto that accepts referred patients for marijuana prescriptions. "Whenever a new and novel therapy comes on to the market, there's always going to be resistance from the established medical community," said Dr. Schecter. His clinic's goal is to treat medical marijuana like any other type of traditional medicine. Many individuals who would qualify as potential patients are having difficulty accessing the necessary resources.
Industry experts say that around 10% of physicians are comfortable prescribing marijuana to their patients, another 10% are firmly against it, and the remaining 80% show interest but lack the continuing education to make informed decisions. Additionally many physicians are hesitant about jumping on the "marijuana bandwagon". With past drugs such as OxyContin causing addiction and leading to massive overuse among certain patients, physicians are hesitant to make the same mistakes as their predecessors.
In spite of Dr. Francescutti's statements regarding marijuana research, many studies on cannabis already exist. According to Philippe Lucas, the vice president of Tilray, one of the countries licensed cannabis producers; there are more than 33,000 peer-reviewed articles that have been written on cannabis, making it the "most studied herb in history." According to Mr. Lucas cannabis has proven to be an effective alternative to traditional opioid drugs such as OxyContin for individuals with severe chronic pain.