Canadian Cannabis Producer Set to Go Public
Posted by Marijuana Doctors on 08/21/2014 in Medical Marijuana Economics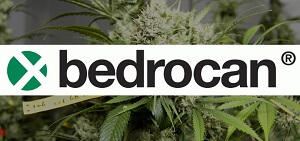 One of Canada's largest licensed medical marijuana producers is set to go public on Monday according to the Business News Network. Starting next week Bedrocan Cannabis Corp. will offer investors interested in cannabis stocks an alternative to the current lone option, Tweed Inc.
Bedrocan has received permission to list itself on the Toronto Venture Exchange under the ticker symbol "BED". The company plans to accomplish this by engineering a reverse takeover according to sources familiar with the deal. The step onto the Toronto Exchange comes four months after one of the nations other producers, Tweed, began its own initial listing. This move by another large Canadian cannabis producer highlights the trend of investors seeing appeal in a market that the Canadian Federal Government has projected to grow to $1.3 billion ($1.19 billion U.S.) within the next decade.
Bedrocan currently is a licensed partner of the famous Dutch medical marijuana producer Bedrocan CV, which currently supplies the Canadian company with its seeds. Bedrocan originally received its license from Health Canada in December of 2013 and is currently building out a 52,000 square foot cultivation facility in the suburbs of Toronto. It expects the project to be completed by the end of the year so it can more effectively service its 1,100 registered patients across the country.
"We will be ready to start cultivating by the end of the year, and we will have the product ready for sale by early second quarter of next year, CEO Marc Wayne said in an interview Wednesday. At its last round of financing the company was valued at approximately $57 million. The company does not plan on raising additional capital on conjunction with this new listing. "We believe we're sufficiently capitalized to execute on our current growth plans." Said the company's Chief Financial Officer Michael Singer.
So far Bedrcocan has raised about $16 million and has the ability to use warrants to raise an additional $16 million if need be Singer added.
Bedrocan's biggest competitor, Tweed, had a market capitalization of $106 million when it went public using a similar reverse takeover model this past April. It accomplished this by using a shell company which was already being listed on a Canadian exchange. The method, often used by smaller firms to access public markets, is typically faster and cheaper than traditional initial public offerings.
PowerOne Capital Markets and Dundee Securities are providing investment banking services for the offering.
OrganiGram Inc. and Mettrum Ltd. are two other licensed producers that are expected to go public in the next few weeks.