California Voters Set to Legalize Recreational Cannabis, in November
Posted by Marijuana Doctors on 09/23/2016 in Medical Marijuana Legalization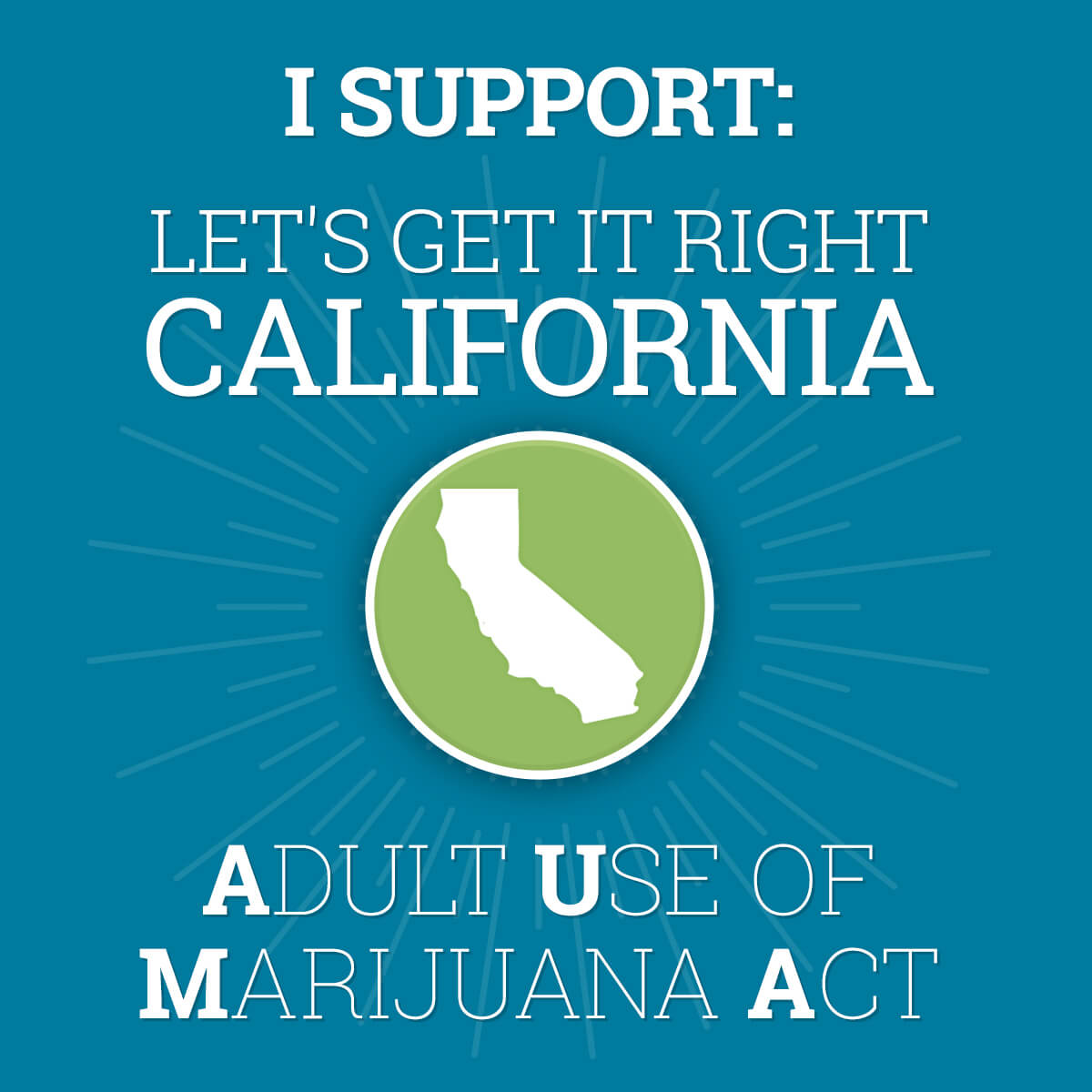 Come November, California voters are set to decide whether to legalize recreational cannabis, an action which will undoubtedly lead to a major overhaul of the nations' largest – and at present, mostly illegal – marijuana marketplace. In addition to the District of Columbia, four states already have already legalized the use of marijuana for recreational purposes. However, California medical marijuana advocates claim that due to the sheer size of California, and its culturally trendsetting position, any decision to legalize recreational cannabis use by voters could lead to the acceleration of legalization in other states. It may also result in economic expansion as well: California's present $2.7 billion medical system is loosely regulated, and if voters choose to allow adults to consume marijuana for recreational use, experts envision that number could likely double within a few years.
California Could Be Setting the Stage
According to Leslie Bocskor, the entire cannabis industry will be recreated, and that reshaping will reverberate across the country. The spokesperson for the cannabis investment and advising firm Electrum Partners states that once the process is complete and a "regulated market with taxes and fees" is in place, everything will change. He envisions that the resulting industry will be not only well-regulated, but profitable as well – generating a substantial tax revenue while moving the profit out of the black market.
Bocskor states that it seems few medical cannabis providers realize that they'll need to adhere to the measure's medical regulations in order to be in line for a recreational license, adding that the landscape will rapidly change when entrepreneurs enlist the help of attorneys, investment advisors and land-use planners. Like any tax-paying business, he said, a company operating under a legal cannabis system will expect strict code enforcing, policing and zoning regulations in order to target any bad apples. He expects that 90 percent of currently existing dispensaries will be out of business within the first two years of the measure's passage.
Legalized Recreational Marijuana Could Pump Billions Into the Economy
The ballot initiative up for the vote this fall will create a uniform system for taxation and regulation of marijuana. It will require contaminant testing, and sets in place specific rules to keep cannabis out of kids' hands. Most medical marijuana California advocates are backing the effort, including former Facebook president Sean Parker. The stakes are enormous, with experts saying that adult-use cannabis legalization, in CA, will inject billions of dollars into the state economy. The newly organized network of licensed cultivation, testing facilities and distribution will require a workforce of construction workers, other employees and specialized equipment. The vast majority of that work is being quietly performed underground right now, and is operating almost entirely tax free.
Some experts value California's recreational marijuana market to be generating nearly $4 billion annually by 2020. While cannabis is still illegal at the federal level, the Justice Department is focusing mainly on large-scale operators that violate both state and federal laws, and is generally leaving states with strictly regulated industries alone. If the initiative passes, it will create a new Bureau of Marijuana Control, requiring both sellers and growers to pay taxes, and establishing harsh penalties for operations that illegally divert water, which environmentalists find attractive. The adult-use measure also bars recreational marijuana use by anyone younger than 21.
New Measure Brings Tighter Regulation
If passed, the measure to leglize recreational cannabis use in California, would permit adults to grow six plants, and possess up to an ounce of marijuana at a time the need for licensing. It would also prohibit public consumption, and grant medical cannabis producers business licensing priority By providing preferences to established medical cannabis industry players, it will allow them to get a running start on their on their competition. According to the executive vice president of industry analytics for the data-analysis firm New Frontier Financials, the measure will tighten up the present loosely regulated marketplace. Analyst John Kagia also believes the consumer base will stay relatively stable – people who have always had access to marijuana – stating that they'll just be "changing where they're getting from."
More than $3.5 million has already been raised by backers supporting the initiative, and industry experts are projecting that California's airwaves will be flooded with advertising. While industry experts believe the initiative is expected to pass by a wide margin, there's debate within the marijuana community the initiative is the correct approach. Small-scale growers fret that they'll be forced out in favor of industrialized farmers who are better positioned to meet the proposed strict regulatory and environmental rules. In Humbolt county, one of the largest current producers of marijuana, that conflict is already rearing its head. County officials creating tighter medical cannabis regulations have resulted in only about 60 producers getting permits, out of hundreds of producers who still grow marijuana illegally.