California Survey Shows Legitimacy Of Medical Marijuana
Posted by Marijuana Doctors on 10/02/2014 in Medical Marijuana Research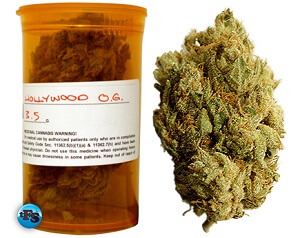 Even though a survey released last year by the New England Journal of Medicine showed that nearly 8 of 10 physicians support the use of medical marijuana, a newer, wide-ranging survey conducted in California has found that medical marijuana patients agree with those doctors. According to the survey, published on NCBI, 92% of medical marijuana patients reported that medical cannabis helped alleviate symptoms associated with their varying degree of serious or debilitating medical conditions, including chronic pain, arthritis, migraines, and cancer.
The researchers involved collected data using the California Behavioral Risk Factor Surveillance System. The system is a representative health survey involving over 7,500 California adults which has been created by the Public Health Institute in conjunction with the Center for Disease Control. In total researchers had concluded that %5 of California adults have used medical marijuana for treatment of a "serious medical condition".
According to the authors "Our study's results lend support to the idea that medical marijuana is used equally by many groups of people and is not exclusively used by any one specific group," The results showed that rates of usage are relatively consistent between men and women, additionally adults of all ages reported using medical marijuana, with younger adults being more likely to engage in its use.
It should be noted that small differences in cannabis usage were seen when examining members of different racial groups. As state by the study's authors, "the absolute difference in prevalence between the racial/ethnic groups is less than three percentage points, which may not have much important in practical terms." Even though medical cannabis has been approved and legalized by 23 states, marijuana still faces and uphill battle consisting of skepticism and media scrutiny. In an interview he participated in last year the billionaire former mayor of New York City called medical marijuana "one of the greatest hoaxes of all time."
Thankfully this study helps to refute these notions presented by big-wigs and financially motivated politicians. "Our study contradicts commonly held beliefs that medical marijuana is being overused by healthy individuals," the study authors write. "The most common reasons for use include medical conditions for which mainstream treatments may not exist, such as for migraines, or may not be effective, including for chronic pain and cancer."
When examining the efficacy of any kind of medical treatment it is imperative we listen primarily to the patients suffering. The fight over medical marijuana in this country has been controlled and steered by vested interests and advocacy groups on either side – patients' voices have been either silent or ignored completely.