Busted Coffee Bean Operation In For Brewed Awakening
Posted by Marijuana Doctors on 07/18/2013 in Medical Marijuana Legalization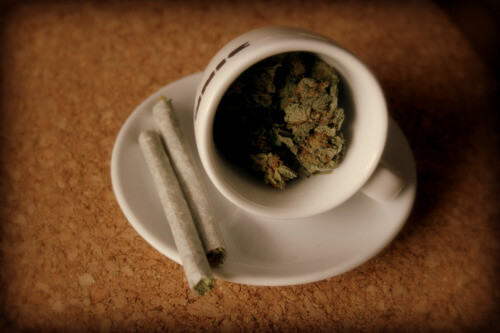 Earlier this week, East Coast Roasters, a grinding and packaging coffee plant based out of Port Orange, Florida, was searched and seized after an employee tipped off local law enforcers about an active cannabis grow operation happening under wraps.
The employee had discovered the grow operation when he was roasting coffee beans late one night and found over 60 cannabis plants in his boss's private gym when he went to turn the lights off.
Coffee business owner, 48 year old Christopher Brown, was served with a different kind of mug when he was arrested at his home in Ponce Inlet on Tuesday, July 16th. The Port Orange Police charged Brown with possession and cultivation of cannabis exceeding 20 grams and jailed him that night. Once a search warrant was obtained, police came across hydroponic grow equipment, lights and several plants in different stages of cultivation.
Several sources from nearby businesses said the coffee bean aromas coming from East Coast Roasters warehouse on Oak Place could be smelled from yards away. An ideal environment for masking the plants scent, at least temporarily. Brown was referred to by many as an all around nice guy, however, business owners in the surrounding industrial park felt something wasn't right when they began to receive exceptionally high power bills monthly. Additionally, Bressler noted that the property management had previously made a comment or two in regards to potential water leaks that may have been going on at the warehouse. The arrest that followed, however, no one saw coming. Neighbor Diego Bressler developed a friendly relationship with Brown over time. He said the owner of East Coast Roasters would frequently give Bressler the emptied burlap coffee bean bags. Although investigators say they lack direct evidence that the marijuana plants were being sold directly through the coffee business, as precaution, they have made sure to notify the Department of Agriculture and Consumer Affairs who will be further inspecting Brown's business at a later date.
Brown's bond was posted at $20,000 Tuesday and he was bailed out the following day. When news reporters knocked at his door, however, there was no response.