Basalt, Colorado Lifting Moratorium on Medical Marijuana
Posted by Marijuana Doctors on 11/20/2013 in Medical Marijuana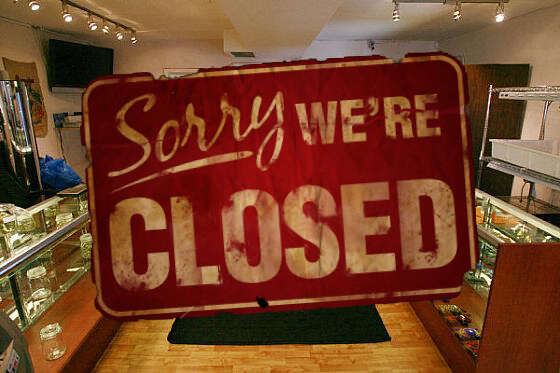 Basalt, Colorado has recently announced their decision to repeal their 2-year-old moratorium on all medical marijuana businesses, whilst maintinaing a 1-year-old stay on local recreational marijuana shops for six more months as its local legislators draft up rules to further govern the cannabis industry.
It was unanimously decided by the council that the ban should be lifted for the benefit of the medical industry, however, not without several limitations. Making up the board Is just seven members, who voted to update the town of Basalt's medical marijuana code by December tenth. This allows room for approval, which could lift the moratorium before the end of 2013.
Just last November, local Basalt citizens voted overwhelmingly in favor of Amendment 64, legalizing marijuana under town jurisdiction. Now, Mike Scanlon, Basalt town manager remains cautious about the existent industry and advises others to do the same. He referred to the industry as, "far more turbulent and unsettled than the 13-year-old medical marijuana sector in Colorado." He continued, "Basalt could benefit by waiting to see how other towns and cities tweak their regulations in the coming months."
Several council members views differed from that of Scanlon as they believed two years seemed slightly excessive. Councilwoman Karen Teague said, "I feel that two years is too long. A lot of us voted for constitutional Amendment 64 because we wanted to see an end to destructive drug wars and cartels…and if we can't get the (legal) product out there at a reasonable price, then that's not going to work." This recognition of a failed war on drugs is not an uncommon one. In fact, not long ago, the Obama administration announced they would take a step back with small time marijuana crimes. Attorney General Eric Holder announced a nationwide order for federal prosecutors to stop seeking maximum punishments for low-level drug offenders, referring to the our incarceration system as unacceptable and shameful.
The initial purpose for the two-year moratorium was partly to stall and buy time until the town had received confirmation that it would not be subject to prosecution by the federal government. In August, a U.S. Justice Department lawyer stated that the federal government would steer clear of interfering with marijuana laws in both Colorado and Washington. Obama said, in reference to butting heads with these states marijuana legislation, that he had "bigger fish to fry."
Scanlon gave a speak preview this Tuesday of several revised terms and conditions that he'll be presenting to the council in December. He devised several suggestions on town regulations regarding medical pot shops, testing facilities and product manufacturers. He suggested restricting such shops from opening within "school corridors" and suggested operating hours from 9 a.m. to 4 p.m. As for recreational marijuana, the town council voted in favor of extending the moratorium six months past its supposed end date of December 27th, while still devising rules that will honor what more than 70 percent of citizens in Basalt voted for when they had initially approved Amendment 64.