Why it's a bad idea to consider underage Marijuana possession a felony
Posted by Marijuana Doctors on 10/16/2015 in Medical Marijuana Laws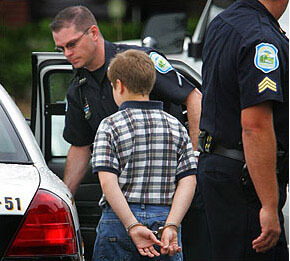 Washington State was one of the first places to legalize recreational marijuana in the United States along with Colorado. Unfortunately, there was one aspect of the new law that people didn't really pay attention to until now that is.
A prosecutor in southeastern Washington charged three teens with felony marijuana possession since the law requires higher penalties for these offenses for people under the age of 21. Currently the teens, aged 14, 15 and 17 could face five years in prison for simply having marijuana on them.
Why this is a colossal mistake
We have seen the ills of marijuana prohibition, with millions of people going to prison for non-violent offenses. We have seen that these people are in turn forced to live out their lives with a criminal handicap in everything they do, from taking out loans to finding employment.
Teenagers, who lack the insight to take critical decisions about their future are incredibly vulnerable to committing these "offenses" and in turn could become the new "prison cash crop" for the State since adult users would be free from this kind of persecution.
Not only are you not helping these kids with substance use, you are essentially ruining their lives for altering their own state of consciousness. Yet not-shockingly, there is no felony charge for kids found with under the influence of alcohol.
According to the county prosecutor, Ben Nichols, "If you are a minor, a person under the age of 21, it's a felony no matter what".
Sen. Ann Rivers said this, "We have to send a message to our kids: This will hurt you in more ways than one if you decide to participate."
Yet the only way we are seeing that marijuana is hurting these kids are the unrealistic punishment dealt out by the state. The message you're sending kids isn't "marijuana is bad for you", it's "getting caught with marijuana is bad for you". There is a massive difference in intention, and unfortunately, these lawmakers are unable to understand the mind of a teenager.
A better solution
Why are we sending people to jail for smoking a plant? Regardless of Age? There are much better solutions dealing with underage pot use. For starters, sending them to do community service not only "punishes them", it also provides a service to the state as well as cut down labor costs associated with these tasks.
Sending a teenager to jail for marijuana use is ludicrous in the time when marijuana prohibition is ending. Please, message the hell out of the prosecutor and the senator in question. Contact information located below.
Asotin County Prosecuting Attorney
Phone: (509) 243-2061
Fax: (509) 243-2090
Mailing Address: PO Box 220, Asotin, WA 99402
Sen. Ann Rivers
Phone: 360-786-7634
Address: 405 Legislative Building (PO Box 40418)
Olympia, WA 98504-0418