Australian Labor Party Leader Supports Medical Marijuana
Posted by Marijuana Doctors on 08/25/2014 in Medical Marijuana News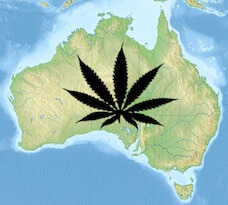 Location: Victoria, Australia | Source: The Age
Medical marijuana may have finally reached the land down under. According to an Australian publication named The Age, Australian Labor Party leader Daniel Andrews has stated he will support the legalization of medical marijuana in Victoria if elected this November.
The announcement means that Victorian residents with terminal conditions or life-threatening diseases may be able to limitedly access medical marijuana without becoming criminals. The state Labor wants to follow suite of the 23 American states that have legalized medical cannabis to treat conditions such as cancer, multiple sclerosis, HIV/AIDS, glaucoma, and Parkinson's disease. The state's opposition party leader, Daniel Andrews, claims he believes marijuana should be accessible to individuals who need it for treatment in exceptional medical circumstances. He expressly voiced his stance against legalizing marijuana for recreational use.
"In some cases, parents are forced to choose between breaking the law and watching their child suffer," Andrews told local reporters. "Children are in pain, families are suffering, people are living in fear, and outdated laws are getting in the way."
Andrews's support of medical cannabis comes on the heels of campaigns by local Victorian families who documented their success in treating their chronically sick children when tradition forms of medication proved ineffective. Andrews says that if he is elected in November that he will collaborate and seek advice with the Victorian Law Reform Commission regarding the prescription, manufacturing, and distribution of medical marijuana.
Less than one month ago a Labor Party spokesman told The Age that the political party had no plans to support or legalize medical marijuana. It is believed that since that statement numerous discussions have taken place regarding the party changing its stance on the issue. The turning point for Mr. Andrews was sitting down with nine year old Tara, a Dravet Syndrome patient who suffered from more than 100 seizures daily until she began using medical marijuana two-years ago.
Andrews says that it is time to update the law and that the times of forcing parents to choose between breaking the law and saving their children's lives must end. He was very quick to stress that this announcement was not in regard to the support of other illicit drugs, or the recreational use of marijuana. Andrews says that the Victorian Law Reform Commission would be asked to conduct a report and divulge its findings back to parliament by the end of August and would create alternative options for decriminalizing the use of medical marijuana. It is his hope that the Labor Party can have legislation in front of Parliament before the end of next year. The Labor Party supports forms of medical marijuana that include liquids that can be dropped and absorbed under the tongue, as well as pills and sprays.
"We are talking about a medication to make people better, a medication to improve quality of life, a medication to provide dignity and pain relief to those in excruciating pain." Mr. Andrews says hundreds of families across the state will benefit from the new proposed legislation. One of the other responsibilities that would fall to the commission is to determine how medical marijuana would be cultivated and distributed. Australian Medical Association Victorian President Dr. Tony Bartone welcomed the Labor Party's announcement.  "There is a growing body of evidence on cannabis as an effective treatment for some types of chronic pain, the control of musclespasticity, some forms of nausea and as an appetite-stimulant in patients with weight loss issues due to cancer or HIV." Dr. Bartone also called for more clinical trials on medical marijuana to be conducted. Sadly the Health Minister of Victoria David Davis said more information is needed before the government can make a decision on medical cannabis. "What is important is that we focus on the scientific evidence that is available."
It should be noted that the Law Reform Commission is not a medical body and according to Mr. Davis "Not in a good position" to assess the clinical trial evidence. Mr. Andrew's change of opinion comes as medical marijuana support had gained ground across Australia and the rest of the world. In another Australian state, New South Wales, new legislation aimed at legalizing medical marijuana may pass as soon as next month after both major political parties announced their tentative support for the bills.
NSW Premier Mike Baird, Deputy Premier Andrew Stoner and opposition leader John Robertson have all given their provisional support for the bill.
At the national level a bi-partisan group of MP's are working to draft a bill that would allow cannabis oil as medical treatment for patients suffering from epilepsy. Cancer, and other debilitating illnesses. Warren Entsch said he opposed recreational marijuana use but greatly supports the use of marijuana as a prescribed medication. "Id had to see people tagged as criminals because we don't have the flexibility to recognize the positive and scientifically proven benefits of this natural substance."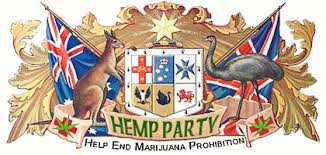 The first Australian territory to possibly have medical marijuana would have been Norfolk Island that is until the trial plan was scrapped by the federal government. Earlier this month the Island's health Minister Robin Adams gave a preliminary green light to a Tasmanian company called Tasmanian Health Cannabinoids, to grow a crop of medical marijuana for a special clinical trial.  Unfortunately, last week the Commonwealth decided to overturn the decision by having the Island's administrator, Gary Hardgrave, revoke the local license which was granted to grow the cannabis. Health Commissioner Adams said that if the trial had proceeded that it would provide a "much needed medical product for export" while simultaneously being a special opportunity for Norfolk Island, which as an external territory does not benefit from Australia's welfare and tax system.
The company initially slated to handle the cannabis growing, Tascann, may challenge the governments ruling with the backing support of the Norfolk Island community. In the mean time medical marijuana has gained increased grass roots support within the local communities. Several rallies are being planned across the country on September 14th to show support for making medical cannabis oil available as a treatment option for patients suffering from life-threatening or terminal diseases.