The Arthritis Society Calls For Expanded Medical Marijuana Research
Posted by Marijuana Doctors on 09/30/2014 in Medical Marijuana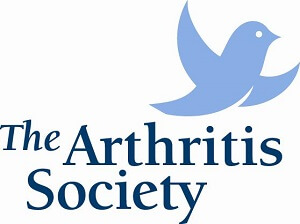 In an official position paper it released Monday morning, The Arthritis Society directly called upon the Canadian government to conduct more research regarding the efficacy and safety associated with medical marijuana and its associated use to treat some of the symptoms associated with arthritis such as pain and fatigue.
According to the Society's CEO and president Janet Yale, "More and more Canadians are accessing medical cannabis as a treatment option for severe arthritis symptoms, we have a duty to the people we serve to ensure that the scientific basis for the use of medical cannabis is clear an appropriate, with patient safety and improved care our foremost priorities." Currently there are thousands of patients across Canada who have received an approval from their primary care physicians as well as Health Canada to use medical marijuana.  Polls have indicated that as many as 2/3 of the people across Canada who use medical marijuana are using it to treat their chronic pain resulting from severe arthritis.
Mary Ryan, 46, sadly lives with anklosing spondylitis, a rare inflammatory form of arthritis that affects the joints in the spine, said "When you live with chronic pain, you're desperate for any option that offers some relief, Medical cannabis has made it possible for me to get through the day despite my arthritis pain. I do worry that there's a lot we don't know about it, including its possible risks and benefits."
The Arthritis Society is campaigning on behalf of the thousands of Canadians living with arthritis for more research to be conducted into medical marijuana and its effects as a treatment. The Society's hope that this will allow physicians and patients to make more informed choices about their treatment options. "We firmly believe it's the responsibility of all stakeholders in the arthritis community – government, licensed producers, health charities, and other organizations – to fund research to determine whether medical cannabis is safe and effective," says Yale.
Specific questions the Society would like to see answered include:
Is medical cannabis effective for managing pain and fatigue caused by arthritis?
If effective, what is the best delivery method?
What factors affect dosage, delivery mode and efficacy? Do they vary depending on the patient, disease type, or amount of pain being experienced?
Does medical cannabis have any adverse interactions with other medications or conditions?
Is it possible to separate the cannabinoid molecules that contribute to pain relief from those that have undesirable side effects?
"For a subject that's drawing so much public attention, both in Canada and around the world, the paucity of quality scientific research into cannabis is concerning," explains Dr. Jason McDougall, professor of pharmacology and anaesthesia at the University of Dalhousie, and chair of the scientific advisory committee of The Arthritis Society. "Given the number of people taking cannabis now, or who are thinking about taking it, the need for evidence-based research into efficacy and safety could not be more pressing."
In its released statement the Society claimed it is "committing to fund medical cannabis research in the coming funding year to understand its impact on arthritis pain and disease management. The Society will also work to convene a national consensus conference of relevant stakeholders with the goal of developing a shared plan of action to advance research into medical cannabis.á