Arkansas Attorney General McDaniel Rejects Proposed 2014 Medical Marijuana Measure
Posted by Marijuana Doctors on 07/25/2013 in Medical Marijuana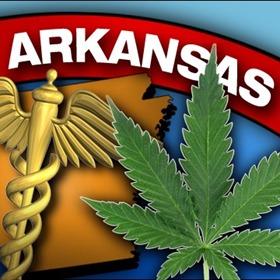 On Tuesday, Attorney General Dustin McDaniel rejected a proposed medical marijuana measure that would've legalized the medicinal use of marijuana in the state of Arkansas. The measure would have been presented before state voters as a state-issued ballot initiative, similar to the one brought before Massachusetts' voters.
Attorney General McDaniel rejected the proposal mainly because of the language within the measure. He claimed that his rejected was based upon the language containing confusing and ambiguous points. In his decision, McDaniel said that the proposed initiative isn't concise enough about whether or not patients could cultivate marijuana within their own home.
McDaniel also made note that the measure contained contradictory language in regards to non-profit medical marijuana dispensaries, which would be solely responsible for patients obtaining medicine. It must be noted that although the Attorney General has not seen eye-to-eye with the language of this measure, his rejection does not come in a malicious manner.
Attorney General McDaniel even addressed a letter to the measure's sponsor, Attorney David Couch of Arkansans for Responsible Medicine. In his letter McDaniel placed major emphasis on his decision and made sure that Couch understood his reasoning was not based upon the ideology of the proposal. He said that his office does not concern itself with the merits, philosophy, or ideology of proposed measures, only with the language of the measure that will be brought before state voters.
David Couch has said that he plans to correct the issues at hand and resubmit the proposal to state legislators. The resubmitted and revised version of the measure must be certified by Attorney General McDaniel before any signature gathering occurs. The approval of McDaniel is a make-or-break situation in terms of the hope of placing this measure before Arkansas voters in 2014.
This is not the first time that Arkansas legislators have proposed a measure in regards to medical marijuana, as Issue 5 was placed before state voters in 2012. Unfortunately, Issue 5 was narrowly defeated at the polls but remained consistent in terms of momentum that was gathered. Until this day, medical marijuana remains a hotly-contested topic in the state, especially after more Arkansas voters cast ballots for the medical marijuana measure than they did for President Obama.
In the 2012 election, Arkansas voters submitted more than 500,000 votes in favor of medical marijuana and around 390,000 for President Obama. Only in America will you find a state where more voters are concerned about caring for patients who are debilitating and chronically ill than the decision of whom our next President will be. Let compassion ring from sea to shining sea.
Marijuana Doctors Recent Posts