Arizona Professor Fired for Researching Cannabis
Posted by Marijuana Doctors on 12/02/2014 in Medical Marijuana Studies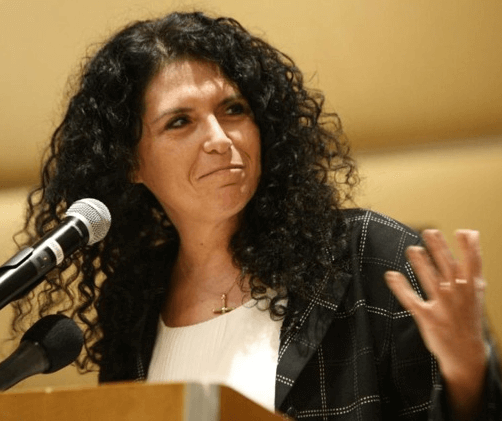 An Arizona professor, who was fired from her research position at the University of Arizona in July, was recently recommended for a $2 million grant to study the medical effects of marijuana on Post-Traumatic Stress Disorder (PTSD). The Colorado Department of Public Health and Environment's health board is set to deliver its final decision on the grant's approval on December 17, 2014.
Fired from her teaching post in a controversial manner Dr. Sue Sisley, received the nomination for the $2 million grant in order to further her medical research. The grant would give Dr. Sisley the ability to study marijuana's medical effects on veterans diagnosed with PTSD in Arizona and Maryland.
Sisely suspects that it was political influence that resulted in her untimely termination, at the University of Arizona, back in July of this year. "That's the beauty of this grant," Dr. Sisley told AZ Central. "The Colorado health department believed in the quality of this research regardless of whether I was aligned with an Arizona university or not."
If awarded the grant, Sisley's study will focus on 76 veterans with PTSD. Half of the test group will be in Arizona, where free lab space has been donated to the study by a private donor. The other half of the test group will be studied at at Johns Hopkins University in Baltimore.
Dr Sisley originally teamed up with the Multidisciplinary Association for Psychedelic Studies (MAPS), over 5 years ago, to study marijuana's effects on PTSD. According to their website, MAPS says, "There are an estimated 7.7 million Americans living with PTSD, many of them recent veterans from the wars in Iraq and Afghanistan." They go on further to say that they have long hoped that their research "could provide a scientific basis for a new treatment for PTSD — not just for veterans, but for anyone living with PTSD."
The grant was 1 of 8, announced by Colorado's Medical Marijuana Scientific Advisory Council recently. The 8 grants together will total $7.6 million in funding for medical marijuana research. The other studies will examine the medical effectiveness of marijuana in treating and chronic pain, complex pediatric epilepsy, inflammatory bowel disease, palliative care for pediatric brain tumors, and Parkinson's disease tremors.
"Colorado is leading the way in devoting significant resources to study medical marijuana. We hope the studies will contribute to the scientific research available about the use of marijuana in effectively treating various medical conditions," said Dr. Larry Wolk, executive director and chief medical officer at the state's Department of Public Health and Environment.
"MarijuanaDoctors.com is a big advocate for PTSD being a qualifying condition for all the medical marijuana programs nationwide, and strongly believe, that if given the choice and legal ability to do so, our veterans will be able to finally have a treatment option for their PTSD that will help them deal with its horrific and terrifying effects. We receive enquiries daily from veterans all across the country every day, trying to find out more information about medical marijuana. Our veterans our men and women who have given their lives to protect our civil liberties and countries freedom, they deserve compassionate care and understanding. Dr. Sisley's study is going to do a tremendous amount of good for PTSD, its veteran sufferers, and furthering medical marijuana research. MarijuanaDoctors.com has a titration feature on its app that will also help lead the way for marijuana and its medical use, by crowd sourcing its medical findings which are controlled by a patients primary physician," said CEO of MarijuanaDoctors.com, Jason Draizin.