Arizona Medical Marijuana Program Becomes More Strict
Posted by Marijuana Doctors on 11/26/2014 in Medical Marijuana Laws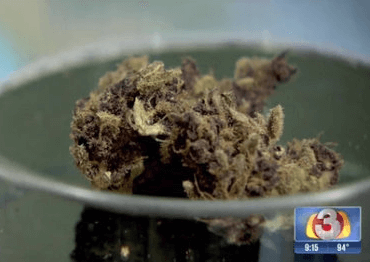 A recent ruling by the Arizona Court of Appeals, now protects physicians from being criminally charged for failing to review a years worth of medical record of patients applying for the medical marijuana program.
The decision further supports the dismissal of forgery and fraud charges against Phoenix naturopath, Dr. Robert Gear, who was charged in Navajo County after signing a medical marijuana certification, for a police informant. He signed the certification before receiving a year's worth of medical records, based solely on his examination alone, however the state health department form certified that he did indeed review said records.
The appeals court however, says that the the state's voter-approved medical marijuana law legally gives doctors immunity for their referral decisions, regardless what the form might say. Presiding Judge Patricia K. Norris, expressed the opinion that, "In enacting the (law), the voters explicitly barred prosecution of a physician for providing `written certifications' or `for otherwise stating' that certain patients may benefit from `the medical use of marijuana." A sentiment shared by two other justices.
Judge Norris went on further to say that she believes this to be a critical part of the law because it protects patients and physicians from prosecution.
Dr. Gear's attorney agrees, commenting that the law specifically prohibited such prosecutions for physicians recommending medical marijuana.
Attorney Kimberly Kent, who has been putting pressure on the state Department of Health Services to remove the literature pertaining to the reviewal of patient records on the certification form, says that, "The whole reason that's important is we really didn't think doctors would participate in the program if they didn't have some assurance." She believe this is important because some patients may not have medical records despite clearly qualifying under a condition that would benefit from the medical use of cannabis.
The 2010 medial marijuana law will however still permit licensing boards the right to discipline any physician who improperly makes written recommendations, according to court officials.
Attorney Kimberly Kent says that she agrees with this decision because, "This is a health care law, this is a health care issue. And issue of compliance should be decided by people like the department of health or the regulatory agencies that oversee physicians and nurse practitioners who choose to participate in the program."
"This is a huge win for the medical marijuana community and its physicians. We here at MarijuanaDoctors.com stress the importance of following the states laws regarding Bonafide patient relationships. The software system we have created allows physicians to understand a states medical marijuana program, while further defining these relationships when a new doctor is added into our network by one of our company representatives or sales managers. MarijuanaDoctors.com handles the tough task of educating physicians, nationwide, on the opportunities within the medical marijuana industry as they pertain to physicians. With each passing day, our sales division is introducing medical cannabis to hundreds of physicians," commented Jason Draizin, the CEO of MarijuanaDoctors.com, when discussing the Arizona courts ruling.