Arizer Solo Portable Vaporizer Promotes Efficient, Healthy Method of Medicating
Posted by Marijuana Doctors on 01/17/2014 in Medical Marijuana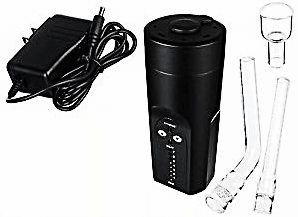 Upon receiving my Arizer Solo portable vaporizer, I have to admit that I was filled with an unrivaled level of excitement. This particular vaporizer model just so happens to be made by the same company that constructed the Extreme-Q, which I regard as one of the most popular vaporizers on the medical marijuana consumer market. However, differentiating from the Extreme-Q which is featured in a whip style format that patients can plug in, the Arizer Solo is smaller in size comparison and is noticeably portable for those on the go.
By utilizing a sleek and compact design concept, the Arizer Solo measures around 4.5 inches in Height and 1.75 inches in diameter. Personally speaking, this device is conveniently capable of fitting inside the palm of your hand.
First thing's first, let's take note of this portable vaporizer's battery life: The Arizer Solo is powered internally by a rechargeable lithium battery. Before patients are able to start using this portable vaporize, they will need to plug it into the charger that is included within your shipment's packaged contents.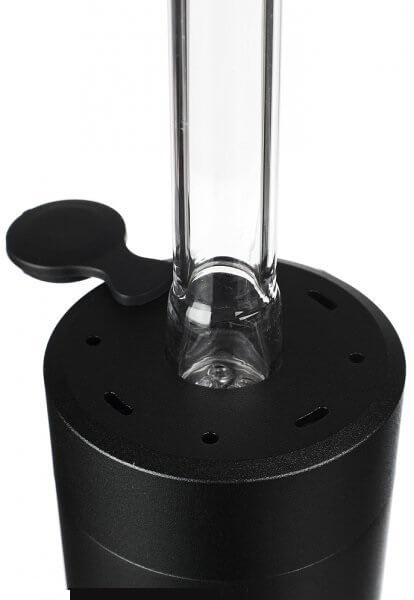 The Arizer Solo's charger can either be plugged into a wall outlet or two-prong car outlet, and is fully capable of charging and operating at the same time. While this stipulation should portray a great amount of promise for potential consumers, it ensures patients that there is little to no chance that your device runs out halfway through a medicating session. It should be noted though that this event will probably not happen, as one of the innovative features of this vaporizer is that it indicates how much battery power is left every time the device is turned.
Now with this particular vaporizer, similar to that of the Extreme-Q, it functions most efficiently when set between the temperatures of 383°F and 392°F, which are labeled as the 4 and 5 settings on the Arizer Solo device body. However, the best possible heat setting to use is really one that relies on a patient's personal preference. It is encouraged that patients should really experiment on their own in order to find out what setting can be enjoyed and utilized most. The device is extremely user-friendly, and all patients have to do is hit the up arrow in order for the vaporizer's indicator to reach the desired heat setting.
While the Arizer Solo is heating up, patients can put the unit aside and grab one of the glass stem pieces that were within the packaged contents. These stems will be the main source of where patients will pack their herbs. My Arizer Solo came with two stems, one straight and one angled, each that feature an area that is sectioned off for the patient's intended herbs.
The vaporizer itself will reach desired temperature fairly quickly, and patients will be able to start vaping in no time thereafter. After carefully inserting the stem piece with any herbs, simply wait another minute or so for it to heat up and you'll be good to go.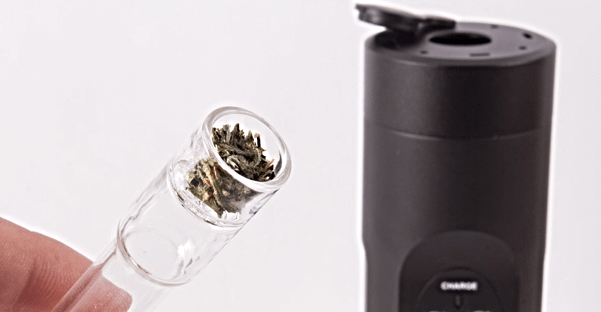 Personally, I love the Arizer Solo because it is capable of producing some of the most flavorful and intense tasting vapor that one could find in a portable vaporizer. It should be noted that the heating element and chamber seem to completely accomplish their intended job of vaporizing without combusting – always a positive.
Without any large drawbacks, this vaporizer certainly sets itself aside from competitors because of its exceptional draw resistance. While at first it may seem a little difficult to get big vapor clouds from this vaporizer, after a nice 10-second draw any patient will be consistently provided with a great amount of vapor density. If for some reason a patient cannot receive any vapor and the vaporizer is drawing as if you were sipping on a milkshake, this is user error. Users must try and be a little careful not to pack the mouthpiece too of this vaporizer too tightly, if in the event you do then you'll have that problem. If you do not, you will be fine.