Anti Marijuana Academics Have Financial Ties To Big Pharmaceutical Industry
Posted by Marijuana Doctors on 09/08/2014 in Medical Marijuana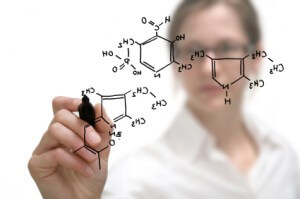 With the mainstream of medical and recreational marijuana use quickly becoming a reality, cannabis opponents are using a group of academic professionals and researchers to make the claim that government officials and policymakers should avoid legalizing cannabis of any kind. Common arguments used by opponents include; cannabis is dangerous, cannabis use is risky, and cannabis itself is untested as a reliable form of medication. Incidentally, the topic of drug company funded research has been dragged into the spotlights with increased controversy. The result has forced respected medical institutions and journals to enact strict disclosure and conflict of interest policies. Sadly many feel that this dishonest form of self-serving "research" is alive and running rampant in the debates regarding medical marijuana.
In a recent investigative article published yesterday, VICE found monetary ties from many of the "researchers" who strongly fight against the legalization of cannabis, to large pharmaceutical companies who make billions of dollars producing medication that could very easily be replaced by medical marijuana. Unfortunately, when flaunting their supposed expertise in the media, these dishonest connections and conflicts of interest are not expressed.
One of the most egregious conflicts of interests that VICE uncovered was the case of Dr. Herbert Kleber. The Columbia University academic has been largely quoted in the media and reputable academic publications preaching against the use of any form of cannabis. He has stated that cannabis use may cause "wide-ranging addiction and public health issues." What has been failed to be mentioned by Dr. Kleber or any of the publications giving him a podium, is that he Dr. Kleber has served as a paid consultant to some of the nations leading prescription pharmaceutical companies. Dr. Kleber's past clients include Purdue Pharma (OXyContin), Reckitt Benckiser (Nurofen a painkiller), and Alkermes (the maker of a new opioid called Zohydro).
When called upon by VICE to comment or defend these improper associations Dr. Kleber cowardly declined. This is unfortunate because Dr. Kleber's work and statements have been used and cited by the New York State Association of Chiefs of Police in its staunch opposition to cannabis legalization in the Empire State. Additionally, Dr. Kleber has had his statements published by reputable organizations such as the American Psychiatric Association when publishing its group statement against medical marijuana.
Currently, the painkiller industry is a multi-billion dollar industry that as of late has received criticism and lashback from medical experts who now believe opioid painkillers contribute to over 16,000 deaths annually. Amazingly that is more deaths than heroin and cocaine overdoses combined. Many contemporary researchers now view cannabis as a safer alternative to the opioid products, such as OxyContin, currently available. One fact that is hard to ignore, nobody has ever overdosed on marijuana. In fact, the LD50 (lethal dose which would kill 50% of animals) of Tetrahydrocannabinol when administered INTRAVENOUSLY (via IV injection) is 130mg/kg in dog and monkey test subjects. That means a 150 lb man would need to consume over 20.25 kilograms, or over 44.6 pounds, of PURE THC directly into their bloodstream to overdose on cannabis. To put that into perspective, it would be the equivalent of eating 112 Kiva Confection Blackberry Dark Chocolate Bar's in one single serving.
Sadly other leaders in our trusted realm of Academia who are marijuana opponents have close to ties to the prescription drug industry. An associate professor of psychiatry at Harvard University Medical School, Dr. A. Eden Evins, is a loud spoken opponent of cannabis legalization efforts in Massachusetts.  "When people can go to a 'clinic' or 'cafe' and buy pot, that creates the perception that it's safe," she said in a newspaper interview with the New York Times last year.
Thankfully, during her recent participation in a Journal of Clinical Psychiatry commentary regarding marijuana legalization, her financial relationship with several pharmaceutical companies was significant enough to warrant a disclosure statement from the Journal. As of November 2012, Dr. Evins was a "consultant for Pfizer and DLA Piper and has received grant research support from Envivo, GlaxoSmithKline, and Pfizer." Funny enough, Pfizer has made a new path into the $7.3 billion per year painkiller industry by acquiring King Pharmaceuticals earlier last year. Even in Connecticut where the first dispensaries are just beginning to open, we find professionals who failed to disclose their conflicts of interest. Dr. Mark L. Kraus, a board member to the American Society of Addiction Medicine and physician who runs his own private practice, submitted court testimony in 2012 which stood in opposition to the proposed medical marijuana law in Connecticut at the time. Thankfully Dr. Kraus' testimony was not given too much weight as the law was ultimately passed. When analyzing financial disclosures VICE uncovered that Kraus served on several scientific advisory panels for large companies like Pfizer and Reckitt Benckiser in the year directly prior to his activism against the states medical marijuana bill. As predicted, Kraus nor Evins responded to VICE's request for comment, cowards.
A unique article published in ProPublica explains how painkiller funded researchers provided the fuel that ultimately leads to America's deadly addiction to opioids and other prescription painkillers. These so-called "academics" used quiet funding from major pharmaceutical companies to encourage physicians across the nation to over-prescribe these medications for a consortium of pain issues. The result is that we are the worlds largest consumer of painkillers and the current overdose capital of the world.