Another Win for The "Medical Marijuana Doctor"
Posted by Marijuana Doctors on 11/13/2014 in Medical Marijuana Laws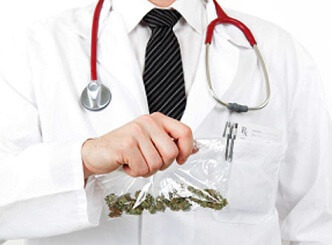 The Appeals court has vacated one of two convictions, against a former doctor, related to the sale of medical marijuana certifications.
Last Thursday, the appeals panel reversed the conviction of Lois Butler-Jackson for committing a legal act in an illegal manner, in an unprecedented 2-1 decision. The court ruled that Butler-Jackson never should have been convicted because the applicable part of the Medical Marijuana Act does not regard noncompliance as illegal.
"The statute does not define prohibited conduct, does not characterize any such conduct as constituting either a misdemeanor or felony, and does not provide for any punishment. We agree with defendant that the 'illegal manner' charged was not 'illegal," said Judge Mark Cavanagh.
Following a jury trial in Macomb Country Circuit Court, in January 2013, Butler-Jackson, was convicted of conspiracy charges and of intentionally placing false information in a patients medical record. Both offenses are punishable by up to 5 years in prison. In March 2013 Judge Diane Druzinski sentenced Lois Butler-Jackson to 18 months probation, and a $1,000 fine. Her medical license was also suspended for 6 months, and according to state records, has not yet been renewed.
Judges Cavanagh and Michael J. Riordan constituted the majority. Judge Michael J. Talbot disagreed, believing that Butler-Jackson was correctly convicted because the manner violated MMA requirements. But the majority pointed out that Butler-Jackson could have been charged with conspiracy to deliver marijuana, or conspiracy to obtain money under false pretenses, yet she wasnt.
Prosecution claimed that Butler-Jackson, who practiced out of a Clinton Township office, allegedly received $100 for each of 200 to 300 certifications.
Jason Draizin, CEO of the medical cannabis company, MarijuanaDoctors.com, commented that, "Unfortunately false information was placed in the patients medical file, and an individual used a doctor to illegally enter their state medical marijuana program. While these two acts give our industry a bad name, a win was made when the courts clearly up held the doctors right, to recommend cannabis to the 300 other individuals in need of the medication. "