ABCs Shark Tank Contestant shows Promising Potential to Improving Healthcare System
Posted by Marijuana Doctors on 10/11/2013 in Medical Marijuana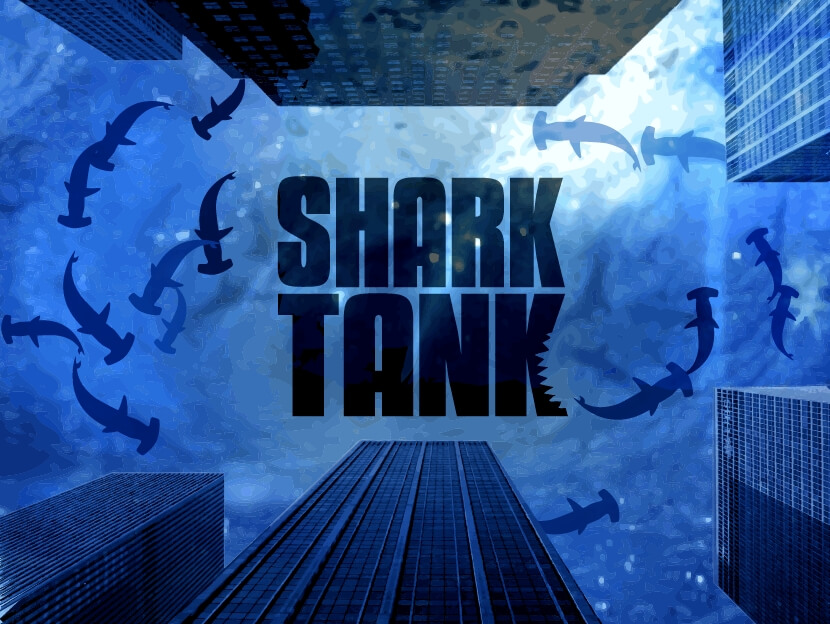 Browsing through a blog chronicling the popular ABC television show, Shark Tank, I came across an interesting contestant, Patients Like Me. PatientslikeMe.com is a website that enables patients to input their diagnoses, symptoms, treatment and other medical experiences into the system and then compare this information with other patients experiencing the same. Patients can view other patients by age, gender, treatment, symptom, and medical treatment effectiveness.
The concept of the site is that, no matter whom you are or what you have been diagnosed with, there's other patients like you going through the same thing, so why not share our data with others on a global scale? Why not put healthcare information in the hands of patients and empower them to seek new information and treatment options. It's about experiencing together..and I love the idea.
Patients Like Me is a thriving social web community with over 220,000 patients sharing their experiences together. There is an abundant amount of information available on the site and a community where patients can ask questions to other patients. One patient created a comprehensive list in the Patientslikeme.com forum of all the research studies confirming Cannabis as a successful treatment option for Multiple Sclerosis.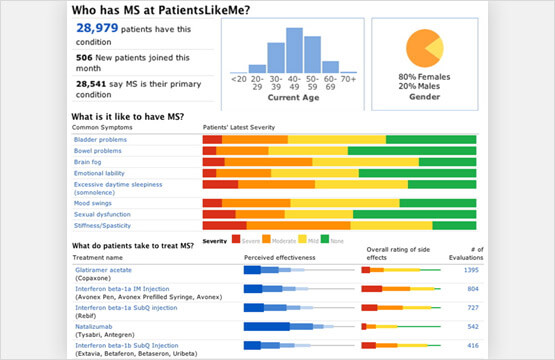 PatientsLikeMe.com also has treatment sections for Cannabis where patients can view how other patients are using plant for various illnesses and diagnoses. They don't have very much information for Cannabis treatment just yet though. But the success of treatment from Cannabis is very real and can be substantiated by over 80,000 patients who have used MarijuanaDoctors.com for their state programs
One facebook group imparticularly, Cannabis Oil Success Stories, has over 5,000 members sharing how they have used Cannabis Oil to treat their diagnoses-successfully. The MarijuanaDoctors Facebook page is full of patient testimonials verifying the therapeutic and medicinal effects of cannabis. And the number of successful cannabis treatment stories is on the rise from the stories of Alex Echols, Dennis Bloon, Zaki Jackson, Landon Riddle, Charlotte Figi to the rebuttal of CNN's Chief Medical Correspondent, Sanjay Gupta.
PatientslikeMe looks to be a promising young technology and the idea of collective patient cooperation in mission to bring more information to the individual is empowering. Sign up for an account at PatientslikeMe.com when you have a moment,
What are your experiences with PatientslikeMe? What are your initial thoughts? What are the chances of your or someone you know using a technology like this?