THE CANNABIDIOL (CBD) LEGAL LOOPHOLE
Posted by Marijuana Doctors on 03/07/2016 in Medical Marijuana Laws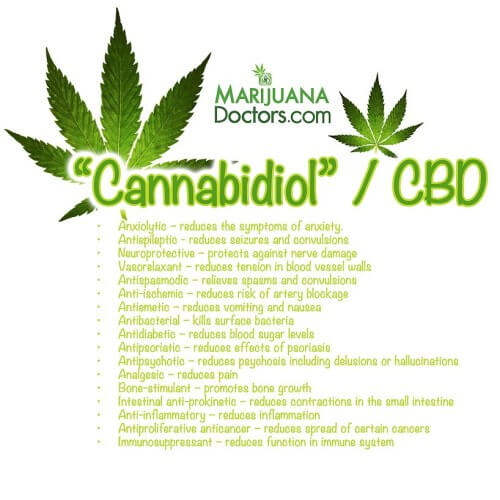 Lately there has been a lot of talk about CBD oil, and its magical ability to cure cancer and control uncontrollable seizures — but what most people don't know, is where CBD oil is legally accessible.
Cannabidiol, or CBD as it is commonly referred to, is a non-psychoactive cannabis compound, found to have significant healing and medicinal properties. However, because the demand and marketplace for CBD is still relatively new to the cannabis conversation, it is currently developing very much in a grey area.
CBD products can be made from industrial hemp plants, and marijuana plants with higher CBD to THC ratio, thereby making the legality of CBD products confusing — because different laws govern marijuana and hemp, leaving CBD open to interpretation.
"Industrial hemp, which is properly sourced (currently this mean imported stalks, fibers, hurd) and assuming it is limited to these above-referenced parts of the plant, are lawful under federal law. This is fact no matter whether the individual state has CBD/medical marijuana laws, or not," explains Robert Hoban, an attorney specializing in business and regulatory compliance for cannabis and hemp.
Essentially CBD products, made from hemp, are legal in any state — irrespective of medical marijuana laws. Agricultural hemp, manufactured hemp products or naturally derived cannabinoids, are not federally defined as a controlled substance.
Pointing out the DEA's oversight, Hoban says, "The DEA can regulate products containing natural THC if it is contained within "marijuana," and can regulate synthetic THC of any kind. But it cannot regulate naturally-occurring THC not contained within or derived from "marijuana," i.e., non-psychoactive hemp products, because non-psychoactive hemp from the stalks and fibers of such a plant are not included in Schedule I."
But, if considering hemp and hemp derived products are federally legal already, why are some states passing laws allowing for the legal access of CBD oil, while still prohibiting medical marijuana?
"It is more of a policy statement than anything else. I find it unnecessary, but these states are trying to make a point. Plus, this applies only to imported hemp to date because domestic hemp production is subject to a whole other complex legal analysis," believes Hoban.
A complicated and confusing matter, that could so easily be resolved with one simple solution — RESCHEDULE CANNABIS.