Studies and Anecdotal Evidence Support the Use of Medical Marijuana for Seizures
Posted by Marijuana Doctors on 10/03/2016 in Medical Marijuana Conditions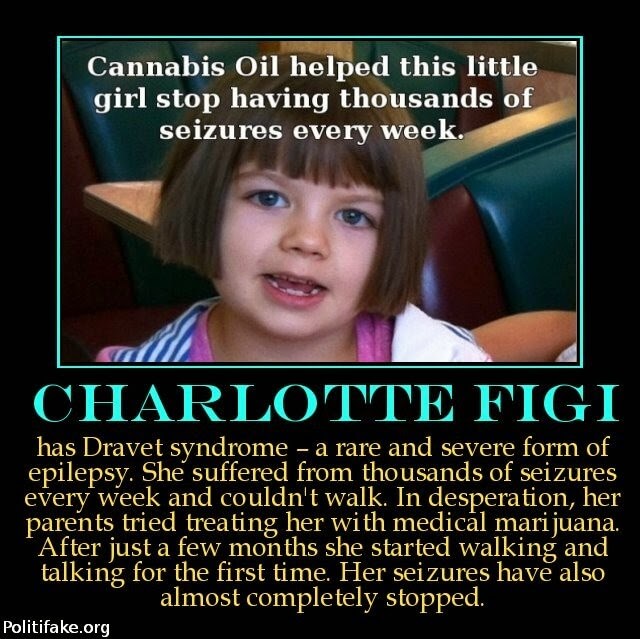 The brain controls movements of the body by sending small electrical signals to the muscles via the nerves. However, when there's a sudden surge of electrical activity within the brain, the abnormal signals that occur temporarily change the way the body functions, resulting in a seizure. The symptoms of seizures vary, depending on the type of seizure. Grand mal seizures, the most well-known type of seizure, are characterized by loss of consciousness and convulsions. However, petit mal seizures, or absence seizures, have few physical symptoms and may only involve the patient staring blankly or blinking rapidly for a few seconds.
Although many patients who experience a seizure never experience a second one, those suffering from epilepsy or other neurological disorders may experience seizures regularly. For some, seizures occur so frequently that their quality of life is compromised, and frequent seizures take a big toll on the body and on the brain. Recent anecdotal evidence and both animal and human studies support the use of medical marijuana as an effective treatment for seizures. For patients who have not had success with other treatments, marijuana may reduce the occurrence and/or severity of seizures, improving overall quality of life.
Current Treatments for Seizures: The Problems
Seizures, epileptic seizures in particular, are often treated with anticonvulsant drugs, although the prescribed treatment varies based upon the patient's age, medical history, overall health, and the severity and frequency of the seizures. Unfortunately, anticonvulsants come with two big problems: they're often ineffective and they come with many side effects.
Some of the common side effects of anticonvulsants that often limit tolerability include tremors, cognitive impairments, blurry vision, sleepiness, fatigue, and gastrointestinal problems. Less common side effects that can be physiologically significant include liver problems, low blood cell counts, skin rashes, and effects on metabolism and body weight. In severe cases, system toxicities may occur, including bone marrow, hepatic, and skin toxicity.
With side effects that limit tolerability and the fact that anticonvulsants don't work in approximately 30% of patients, some patients are turning to marijuana as a safer, more effective seizure treatment.
Medical Marijuana for Seizures: Anecdotal Evidence
It's largely been the anecdotal evidence supporting the benefits of medical marijuana for seizures that has brought it into the spotlight at as legitimate treatment option. One of the highest profile cases is that of young Charlotte Figis who had her first seizure when she was only three months old. Multiple medications, including heavy-duty benzodiazepines and barbiturates were prescribed, yet they only offered short-term help, and then the seizures would come back again.
As Charlotte's grand mal seizures escalated to 300 seizures per week, resulting in her losing the ability to eat, talk, and walk, her parents felt they were out of options and decided to obtain a medical marijuana prescription for young Charlotte. After giving Charlotte cannabis oil, Charlotte's seizures stopped for an hour, another hour, and an entire week. She now takes cannabis oil twice a day, and she's thriving, only having a couple seizures per month. She's back to eating, and not only does she walk, she's riding a bike.
Ultimately, Charlotte's case would lead to the creation of "Charlotte's Web," a unique marijuana strain that's now being used by other patients dealing with seizures that have not responded to other treatments. This unique strain of marijuana is bred to be high in cannabidiol (CBD) and low in tetrahydrocannabinol (THC), the ingredient that gives marijuana its psychoactive effects.
Charlotte's case is not unique. Both Miah and Reggie Bundukamara, siblings with dentatorubral-pallidolysian atrophy, a rare, terminal, degenerative brain disorder, experience seizures. However, after starting Charlotte's Web cannabis oil, both children saw a significant reduction in seizures. Emily Mirzabegian started having seizures at five months old, and the seizures escalated until she was having hundreds daily by age four. After being on multiple medications that caused so many side effects she was left nearly in a vegetative state, her parents tried the CBD cannabis oil with astounding results. She now only has a few seizures a month and has been able to stop taking most of her prescription medications.
Do Studies Support Marijuana as an Effective Treatment for Seizures?
The anecdotal evidence supporting marijuana as a treatment for seizures is compelling, but do studies and clinical trials back it up? While studies on medical marijuana uses are limited, there are enough animal and human studies to support the use of cannabis by patients suffering from seizures, particularly in those who have poor results with other treatments.
Evidence from animal studies going all the way back to the 1970s shows that marijuana offers anticonvulsant effects, reducing the occurrence of cortical focal, complex partial, and grand mal seizures. One study, published in 1975, looked at the anticonvulsant effects of THC and CBD, comparing them with several of the era's most common anti-epileptic medications, some of which continue to be used to treat seizures today. The results showed CBD to be as effective as chlordiazepoxide and carbamazepine and more effective than ethosuximide, trimethadione, and phenytoin.
In humans, marijuana compounds have also been found to be effective at treating seizures. In 1981, Brazil researchers did a randomized placebo-controlled trial on epilepsy patients who did not respond to traditional treatments. Among the patients who were given CBD, 50% became seizure free, while others experienced versions of TCH were effective at treating grand mal seizures in children.
Recently, the drug Epidiolex, which is a purified cannabinoid that contains no TCH, has been receiving significant attention. Currently considered a schedule 1 substance, the drug is closely restricted and monitored by the U.S. Drug Enforcement Agency and the FDA, but it has received permission to move forward in preliminary phase 3 trials in U.S. hospitals. In an open label study presented in 2015 at the American Academy of Neurology, Epidiolex was shown to reduce seizures by 54% in patients involved in the trial, further supporting the compound CBD as an effective treatment for seizures.
Anecdotal evidence and studies show the medical marijuana benefits for patients suffering from seizures. Find out if a medical marijuana prescription is a good treatment option for your seizures. Visit MarijuanaDoctors.com to find a local marijuana doctor "near me", who can discuss your options and help you determine if medical marijuana is the right treatment for your seizures.