Medical Marijuana Benefits for Rheumatoid Arthritis
Posted by Marijuana Doctors on 08/31/2016 in Medical Marijuana Conditions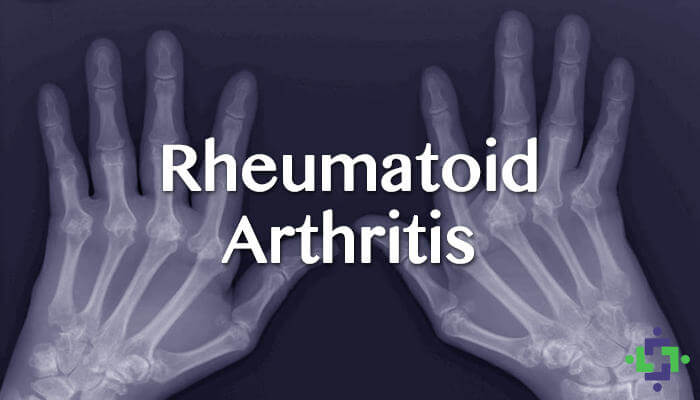 Approximately one percent of the population is affected by Rheumatoid Arthritis (RA), an inflammatory disease that affects the joints, causing stiffness, swelling, pain, and eventually, loss of function, and while there is no cure for RA currently, some patients report that using medical marijuana offers relief from the inflammation and pain that comes with this autoimmune condition. Many of the medications used to treat RA come with serious side effects, which leaves many patients looking for alternative options that provide relief. Studies and anecdotal evidence show that there are medical marijuana benefits for RA sufferers, and a medical marijuana prescription may offer patients a more natural, affordable way to treat their symptoms effectively.
Medical Cannabis Benefits for Rheumatoid Arthritis Pain Relief
The medical cannabis benefits for individuals experiencing pain are well known, and since pain is one of the primary symptoms of rheumatoid arthritis, taking marijuana often provides an effective way to manage pain for individuals suffering from this autoimmune disease. Patients with RA are often prescribed opiates to manage chronic pain, but unfortunately, many opiates come with significant side effects, as well as a high risk of addiction.
Taking medical marijuana offers some patients enough pain relief to reduce or eliminate their need for opiates. One study by the University of California San Francisco showed that adding cannabinoids to the medication regimen of patients with chronic pain may help improve the pain relief achieved by taking opiates. This has the potential to benefit patients by resulting in reduced opiate dosages.
Several of the major components of cannabis may provide the painkilling effects rheumatoid arthritis patients enjoy when taking a medical marijuana prescription. Delta-9 Tetrahydrocannabinol, which is one of the main components found in marijuana, offers mild to moderate painkilling effects, results in feelings of euphoria, and also effectively relieves nausea. Cannabidiol, another major component found in cannabis helps to reduce both pain and inflammation. Tetrahydrocannabivarin, which is generally found in certain strains of Asian and African cannabis, help increase the intensity of THC, providing faster, more powerful pain relief.
In patients specifically dealing with chronic pain from RA, many cannabis benefits have been seen in medical trials. Not only did patients see pain relief at rest after regular use, but they enjoyed significant reduction in the intensity of pain when moving, as well as an improvement in their quality of sleep.
Medical Marijuana and Joint Repair
While the ability to relieve pain, one of the main symptoms of RA, is beneficial, researchers continue to study the effects of cannabis to find whether medical marijuana can help repair joints and treat the underlying inflammation that results in joint damage. Many studies look promising, including one study that was published in Rheumatology, showing the ability of cannabinoids to activate the pathways of CB2 receptors, which are found in extremely high levels in the joints of RA patients.
New studies also show that cannabinoids have potent immune-modulatory effects, which may make them useful for treating inflammatory diseases like RA, moderating the progression of the disease to prevent permanent damage to joints and other organs of the body. Preclinical data shows that cannabinoids may effective block the progression of RA, keeping joints protected from severe damage. Although more studies are needed to investigate how effectively cannabis repairs and protect joints, current clinical data and studies look promising, showing that using cannabinoid therapy for RA may offer more than pain relief, helping to suppress disease progression.
One new study, which is still underway and being conducted by Dr. Jason McDougall from Dalhousie University in Halifax, is taking a closer look to see if cannabis goes beyond dampening the pain of RA in the brain. Dr. McDougall hypothesizes that local administration of cannabis-like molecules to nerves stripped raw from RA or osteoarthritis, nerve and joint repair may actually take place.
Studies support the use of medical marijuana for rheumatoid arthritis, since it may offer both symptom relief and protection from disease progression. If you are wondering if a medical marijuana prescription is right for you, make your appointment with a local physician using MarijuanaDoctors.com today and find out if medical cannabis is the right treatment option for your rheumatoid arthritis.