Medical Marijuana Benefits Fibromyalgia — Why Patients Rate Medical Marijuana as the Best Treatment
Posted by Marijuana Doctors on 09/20/2016 in Medical Marijuana Conditions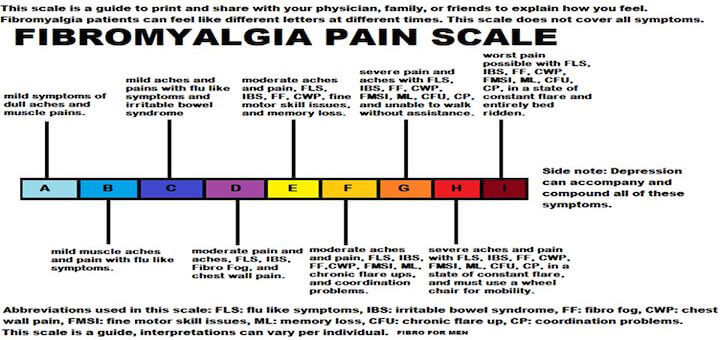 Fibromyalgia is a type of chronic pain syndrome characterized by multiple tender points in the hips, shoulders, spine, and neck, musculoskeletal pain that is widespread, and fatigue. Unfortunately, this syndrome is difficult to diagnose and treat, and there's currently no cure for this debilitating medical problem. However, many patients report medical marijuana benefits, not only for fibromyalgia pain relief, but also for the relief of other symptoms associated with fibromyalgia. Since finding an effective treatment for fibromyalgia is often so difficult, the use of medical marijuana offers hope to patients who are frustrated with ineffective treatments that don't provide the pain relief and quality of life they desire.
Patients Rate Medical Marijuana as the Best Fibro Treatment
The National Pain Foundation conducted a survey of more than 1,300 patients with fibromyalgia, and patients rated medical marijuana as the best treatment for fibromyalgia. Currently, only three medications are approved by the FDA to treat fibromyalgia, including Savella, Lyrica, and Cymbalta. Despite the billions of dollars in sales for the pharmaceutical companies that make these drugs, most patients report poor results with these medications. Among patients who reported trying medical cannabis, 62% reported that it offered effective relief from their fibromyalgia symptoms, when compared to pharmaceutical drugs.
What Studies Say About Medical Marijuana and Fibro Pain Relief
Patient experience supports medical marijuana benefits for patients with fibromyalgia, but what do studies say? How does marijuana offer pain relief to patients suffering from this chronic pain syndrome?
Many clinical and preclinical trials have shown that cannabinoids, both endogenous and naturally occurring forms, have analgesic qualities, especially when treating pain that is resistant to conventional therapies for pain. Since cannabinoids have analgesic qualities, many experts suggest that medical marijuana offers a potential treatment for many chronic pain conditions, including fibromyalgia. Some experts even feel that such chronic pain conditions may actually be a result of a clinical endocannabinoid deficiency, which may explain why cannabis shows benefits as a treatment for these conditions.
Researchers from the University of Heidelberg reported in the current Medical Research and Opinion journal that patients with fibromyalgia did see a significant reduction in their daily pain. The trial evaluated patients over three months, providing them with oral THC, the active ingredient in medical marijuana, and no other pain medications. All patients enjoyed pain relief during the trial period. This study is significant because every patient taking oral TCH reported pain relief, a sign that medical marijuana definitely showed promise as a treatment for the pain associated with fibromyalgia.
Synthetic cannabinoids have also been shown beneficial for fibromyalgia pain, supporting the idea that medical marijuana can provide significant pain relief for fibro patients. The Journal of Pain published a study that showed nabilone, a synthetic cannabinoid, provided significant pain relief for fibromyalgia patients in a placebo-controlled, double-blind, randomized trial. Another trial done by researchers at McGill University in Montreal found that fibromyalgia patients enjoyed enough pain relief from nabilone to see a significant improvement in sleep quality.
Medical Marijuana Benefits for Fibro – Beyond Pain Relief
Although marijuana is well known for its pain relieving benefits, medical marijuana offers more than just pain relief for patients suffering from fibromyalgia. Beyond pain relief, cannabis has been found to help fibromyalgia patients with relief from the muscle stiffness associated with the syndrome.
Controlled trials done at the Institute de Recerca Hospital del Mar in Spain found that patients enjoy relief from most of the symptoms associated with fibromyalgia with the use of cannabis. Patients in the study reported improved feelings of well-being, relaxation, better sleep, and reduced stiffness, along with pain relief. Those using cannabis in this study also had better mental health summary scores than patients who were not using cannabis. Researchers concluded that these results confirm that cannabinoids can offer many benefits for fibromyalgia patients.
Patient experiences and clinical trials and studies show that there are medical marijuana benefits for patients suffering from fibromyalgia. Since many of the available treatments for fibro prove ineffective for so many patients, trying medical cannabis is an excellent choice for patients looking for pain relief and an improved quality of life. Visit Marijuana Doctors today to find a local doctor who can help you decide if medical marijuana is the right treatment option for your fibromyalgia symptoms.