Israeli Researchers Confirm That Medical Cannabis Benefits Cancer
Posted by Marijuana Doctors on 11/16/2016 in Medical Marijuana Studies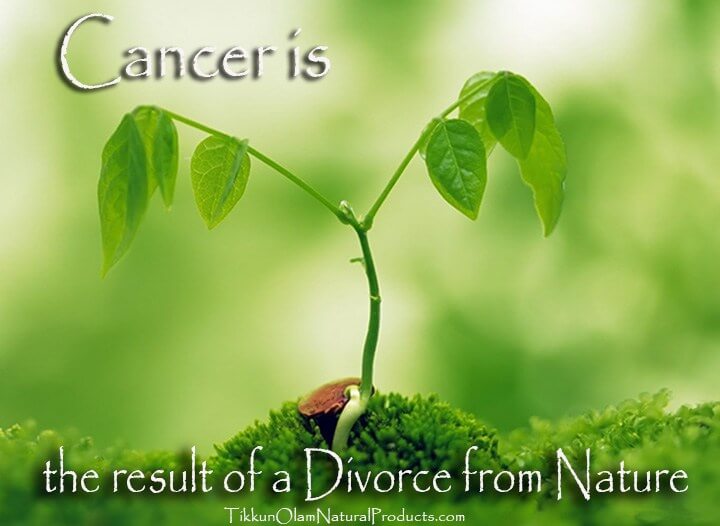 For a few years now, the Israeli Ministry of Health has allowed medical marijuana treatment for patients undergoing chemotherapy. Use of the treatment is allowed for up to six months post-chemo to help patients deal with the side effects of nausea and pain. Patients who have been unsuccessful with conventional treatments for metastatic cancer are also approved to use medical marijuana for pain relief.
Israel is one of a handful of countries that allow marijuana to be used for medical purposes while recreational use remains illegal. Israeli patients can request a prescription from any of 31 authorized physicians, and the cannabis is dispensed at authorized pharmacies. Medical cannabis is currently legal in Israel, but also in Canada, Czech Republic, The Netherlands and Uruguay. Prior to the 2016 presidential election, 23 US states and the District of Columbia also allow medical marijuana use. However, cannabis use in all forms is still illegal according to US federal law.
Israel's government is extremely supportive of research efforts. Important studies have already proven cannabis as an effective pain reliever for cancer patients. For example, a cannabis extract comprised of both THC and CBD was shown to be a superior pain reliever as compared to patients receiving a placebo. The study followed 177 patients with chronic pain associated with advanced cancer. These patients had long taken opioid pain relievers which did not fully alleviate the pain.
Not only is Israel on the forefront of utilizing cannabis for cancer treatment, the country is also on the cutting edge of cannabis as a potential cancer cure. Israeli scientists continue to make great research strides in showing cannabis' potential as a potent disease fighter.
Israel was on the forefront of cannabis research more than 40 years ago with the publication of one of the first studies in 1975, which looked at cannabis effects on cancer, specifically on a type of lung cancer called Lewis adenocarcinoma. In the study, several substances including cannabinol (CBN),  delta8-tetrahydrocannabinol (delta8-THC), delta9-tetrahydrocannabinol (delta9-THC), and  were shown to retard cancer cell growth.
The growing body of research that has continued since 1975 is nothing short of astounding. Much of the research has focused on the effects of delta9-THC, the primary active ingredient in cannabis plants, on all aspects of cancer, including inflammation and immunomodulation, as well as the analgesic properties that it has to offer. Delta9-THC activates both immune and central nervous system receptors to create powerful effects and anti-tumor actions like inhibition of cancer cell growth and proliferation and reduction of tumor size. Research shows promise in fighting breast, prostate and bone cancers.
CBD and delta9-THC in particular have been studied at a very detailed level; researchers have looked at the effects of the two compounds on various metabolic enzymes, hoping for a pathway to disrupt the chemical signals to cancer cells. Eleven cannabinoids and botanical extracts were shown to greatly desensitize substances in the body that create inflammation and "feed" cancer cells.
A more recent study looks at the effect of medical marijuana as a potential cure for multiple myeloma cancers that afflict plasma cells. Normally, the plasma cell produce antibodies that attack foreign invaders that enter the bloodstream. MM sufferers have functioning plasma cells, but the cancer makes the cells accumulate in the bone marrow, and the accumulation eventually results in tumor formation. MM is considered incurable, but promising recent studies indicate that the disease could be cured. Several studies including Israeli, Italian and American studies all show that the isolate cannabidiol (CBD) paired with a substance called proteasome inhibitor Bortezomib (BORT for short) strongly inhibited cancer growth and hastened MM cell death. The research was led by Dr. Merav Leiba of Israel's Sheba Academic Medical Center.
Despite all of the human and animal data going back as far as the 1970s showing the potential of cannabis as a cancer fighter, there are still virtually no clinical trials for human subjects—until recently. The research described thus far has served as the foundational basis for more detailed, in-depth clinical trials, like the one being conducted at Jerusalem's Hassadah Medical Center, where scientists are studying the anti-tumor effects of cannabis. Specifically, they're looking at the nonpsychotropic compound called cannabidiol (CBD) in a Phase II clinical trial designed to seriously assess CBD among cancer patients. The study was only open to patients who have tried and failed at  all other conventional anti-cancer treatments; patients receive CBD for an eight week period.
There is much more promising research in progress and on the horizon. Cancer patients should always consult a physician before using cannabis to alleviate your symptoms or treat your disease. If you don't know what treatments are available to you in your home state, contact us. And if you are interested in participating in US studies, there are several options. First, you can register for the first nationwide medical marijuana study, as well as participating in other cannabis peer review studies.