Dispensary District Zoning in California Severely Restricted
Posted by Marijuana Doctors on 10/04/2013 in Medical Marijuana Laws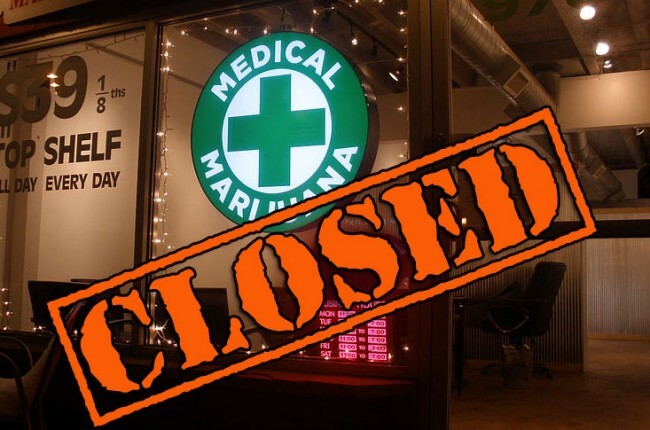 Picture, for a moment, your hometown and nearby cities stripped entirely of their corner stores, local pharmacies, drug stores, what have you. Now, imagine if you can, being sick and unable to provide your own transportation. If you're lucky enough to not have to rely on these services to stay in day-to-day good health, you may never have to live with this nightmare turned reality. If you are one of the 2.2 million and growing medical marijuana patients in the nation, this scenario is nothing more than a daily struggle.
In a recently released mapping study conducted by the San Diego County Association of Governments, obtained by CityBeat, three city council districts are effectively prohibiting medical cannabis dispensaries, while ensuring that less than ten dispensaries be allowed in each one of five other districts.. An estimated half of 62 potential dispensary locations throughout the city would be designated to the U.S.-Mexico border situated in Otay Mesa.
Eugene Davidovich, chapter president of Americans for Safe Access San Diego said, "There is no reason why folks that are sick, dying in many cases, should be forced to travel long distances, somewhere outside their neighborhood, somewhere to the far-flung industrial areas of the city to get their medicine." Of the treatment, Davidovich said, "It's not appropriate. It's not how patients should be treated in this city."
The inadequately represented, marginalized and misunderstood yet growing population of medical marijuana patients has, since its first medical recognition, been steadily road blocked. In fact, if there is anything these citizens can count on for certain, it is the consistent inconsistency of the medical marijuana program at large. Having the federal government at odds with state legislation has made safe and convenient medical marijuana access virtually unattainable.
The actualization of 62 storefront locations has an incredibly low likelihood of opening up. The study only took zoning restrictions outlined by a draft ordinance into account. The available storefronts for rent along with any number of other drastically limiting factors have not been considered. And of course, even in the rare case that upwards of 60 dispensaries gained the necessary approval to open up shop, the looming threat of federal law enforcement raids always lingers.
In an email, Todd Gloria, a spokesperson for Council President and interim mayor wrote, "Our city staff has not yet determined the authenticity of the information provided in the maps created by SANDAG (San Diego Association of Governments)." A representative for Disctrict 3, a location banning dispensaries, Gloria declined an interview regarding the district zoning. And though other members of the council suggested an open willingness to discuss the issue at large, none returned phone calls.
Councilman Marti Emerald proposed alternates to greater restrict the ordinance, including a greater buffer zone between "sensitive locations," such as playgrounds, schools and childcare facilities. "My constituents are very much against having these storefronts because there are so many kids in the community, and we are struggling with drug and alcohol abuse, gangs, all kinds of crime, and we want to protect our kids," said Emerald at a meeting.
However, Councilman David Alvarez from District 8 shared his desire to evenly disperse dispensary storefronts throughout the entire city. "Remember," Alvarez said, "we're trying to provide access to everybody, and people who are living with a need for access to medical marijuana are throughout the city. So, there is no reason for one neighborhood to be concentrated with these facilities."
47-year-old Hillcrest native and AIDS patient, "Rick," recalls a time just a few years ago when the city forced dispensaries to shut down and suddenly his access to medicine became completely restricted. Rick was forced to obtain his medicine via the black market, which he felt greatly endangered him. He far preferred illegally obtaining his marijuana to using heavy narcotics to cope with his AIDS-related liver disease pain. "I don't want to be on a daily dose of Oxycontin, plus Percocet every four to six hours. You can't live like that. There's no coming back from that. That's the despair. Oxy is horrible."