Cannabis and Tourette´s Syndrome
Posted by Marijuana Doctors on 09/30/2013 in Medical Marijuana Research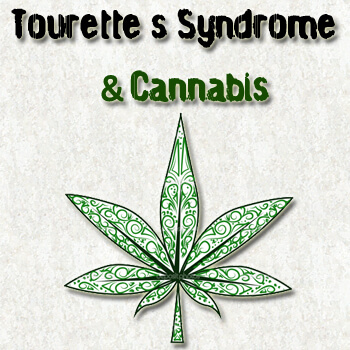 Tourette´s syndrome is a neuropathy that is characterized by involuntary movements and articulations. The intensity of the syndrome depends on the individual that suffers from it and it can appear at any stage of life, though it is more likely to manifest in the initial phases of childhood and adolescence. The cause of this terrible disease is still unknown, though there are many theories that involve psychological responses to unconscious traumas. Most of the treatments for Tourette's involve a series of drugs that deactivate dopamine receptors in the brain of the patient. These drugs come with a variety of side effects and do not seem to be very efficient.
Cannabis has been known, along history, for being one of the most therapeutic plants found in the environment. THC (tetrahydrocannabinol) has been proven to be efficient in the treatment of several symptoms associated with this specific diseases. It has a powerful effect against nausea caused by cancer treatments and anorexia, it is used for muscle spasms, cramps, anxiety, chronic and acute pain, amongst others. Because of all the benefits that cannabis has brought to many people and the relation with diseases that involve involuntary movements like Parkinson's and Sclerosis, medicinal marijuana became an alternative for patients with Tourette's.
The Tourette Clinic of Medical School of Hannover Germany, made a study with patients who were given cannabis for a treatment. More than 80% of the people that were taking cannabis showed a reduction in the presence of involuntary movements and articulations without showing any side effects. Patients stopped having tics for periods of three to four hours.
Even though the cause of Tourette´s remains an enigma, there are certain brain patterns that reveal high production of dopamine. CBD1 an endocannabinoid found in marijuana helps to regulate the dopamine produced in the brain. This could be one of the answers related to the benefits of marijuana in Tourette's treatment. Although these facts rely on the positive side of the use of cannabis, there are other elements to consider, each Tourette's case must be treated with a unique treatment depending on the patient.