7 Myths About Medical Cannabis Everyone Should Know
Posted by Marijuana Doctors on 11/24/2014 in Medical Marijuana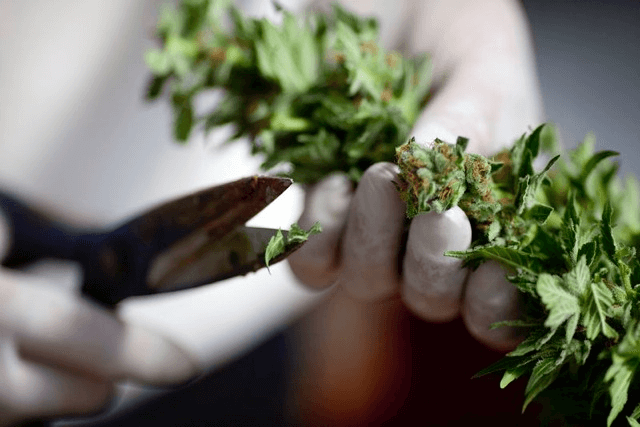 Although almost half of the states across the US now legally allow for medical marijuana, there are still a lot of questions and confusion surrounding the notion that marijuana is indeed a medicine. There are a lot of urban myths about marijuana, some entirely subjective, some still being studied, and some that are altogether just wrong. As the medical marijuana movement continues to grow itself into each state across the US, these deluded stories will slowly be replaced by an educated understanding based on fact, not myth.
# 1 Myth About Medical Marijuana : Marijuana can treat Ebola
Gary Johnson, former Libertarian and CEO of Cannabis Sativa, suggested in an interview with Fox Business that marijuana could be used to cure Ebola. However, there is no scientific evidence or data to support these outlandish claim.
# 2 Myth About Medical Marijuana : Marijuana can't be a medicine
Marijuana is currently classified as a Schedule 1 controlled substance, because the federal government insists that it has no medical value. However, while making these unfounded claims, the federal government is in possession of every patent on marijuana and its compounds. While the feds may be stalling in admitting to the smoke and mirror trick being played on marijuana's scheduling, the rest of the world is moving forward in their exploration of this plant and to date there have already been several studies containing anecdotal evidence that marijuana can be used to great effect to help alleviate the symptoms associated with Parkinson's disease, pain, nausea and loss of appetite, epilepsy, PTSD, inflammatory bowel disease, and multiple sclerosis. Some children suffering from extreme forms of epilepsy have found tremendous success in controlling their seizures with the use of high CBD enriched cannabis oil. For some patients, medical marijuana can often be the only element to their treatment that is able to provide them with some relief.
But the federal government will not give credibility to any of the current anecdotes or research because it lacks the empirical data of scientific medical evidence. However in order to do the necessary studies that will establish these facts, the federal government first needs to give the medical community access, by rescheduling cannabis.
# 3 Myth About Medical Marijuana : Medical marijuana is de facto legalization
Opponents of cannabis often argue that medical marijuana is one step away from the full legalization of marijuana. They argue that people in the medical marijuana programs are nothing more than recreational users dooping the system. Much of this resistance stems from the initial pot program in sunny California, known to have struggled for many years to find a balance and equilibrium regulating their medical marijuana industry. However in contrast the states following have not fallen into these same pitfalls, instead the new states are looking to the states that came before as role models on what not to do, such that the systems are improved with each new state implementation. And thereby weeding out the issues and problems initially associated with the California medical marijuana program, while at the same time adding legitimacy to the medical marijuana program and the patients that use it.
# 4 Myth About Medical Marijuana : Marijuana can always be broken down into components for medicine
"Many plants, including marijuana, have medicinal properties," writes Kevin Sabet of Smart Approaches to Marijuana. "But that doesn't mean that in order to derive those medicinal benefits, we should smoke or ingest its raw, crude form. After all, we don't smoke opium to get the benefits of morphine."
Opponents argue that marijuana could be considered medicine, if it was pharmaceutically manipulated into different components and re-processed into a conventional pill form. The inherent issue with this mentality and lack of understanding, is that cannabis contains hundreds of cannabinoids, and for the most part it is still unclear how they all interact with each other. "Everyone sees CBD as some type of miracle treatment," says Dr. Lorraine Lazar, a pediatric neurologist at Morristown Medical Center's Goryeb Children's Hospital, but she disagrees, "I think CBD will be just like other therapies. It's not going to be the end-all for everyone."
# 5 Myth About Medical Marijuana : Marijuana isn't medicine because it's smoked
This opposing cannabis legalization argue that marijuana isn't medicine, because its smoked. However, there are numerous ways with which to medicate with marijuana, none of which promote the idea of smoking. These days there are many ways to infuse cannabis into products, either edible, or topical, such that you can medicate without the concern and risk of smoking carcinogens. In addition to the cannabis enriched oils, tinctures, teas, treats, pills and patches, patients are also welcome to explore the safe alternative of vaporizing.
# 6 Myth About Medical Marijuana : Medical marijuana is politically controversial
Although that it appears pot is still a touchy subject politically, medical marijuana actually has extensive bipartisan support among voters country-wide. A Pew Research Center survey, in 2010, reported that 73% of American voters support medical marijuana, 61% of Republicans included.
# 7 Myth About Medical Marijuana : The federal government patents medical marijuana
As mentioned in point # 2, the federal government currently holds the patent on many of the compounds constituting cannabis, including the cannabinoid CBD. Many proponents and supporters of legalization are quick to point out the obvious, that if the federal government thinks enough of the medical potential of pot that it has acquired and holds the rights to many of its compounds, then it has no basis on which to classify cannabis as a Schedule 1 controlled substance, along with heroin, because according to state law, Schedule 1 substances have no known medical benefit.