The 30+ years of Federal Marijuana Hypocrisy
Posted by Marijuana Doctors on 08/22/2013 in Medical Marijuana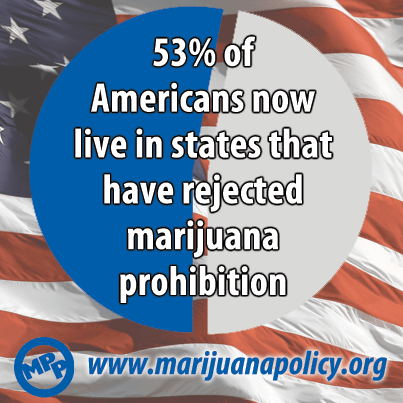 The DEA claims that Marijuana has no accepted medical value and high potential for abuse but know that this isn't true. How do they know this? The answer might shock most Americans.
Did you know that the federal government actually has a Federally run Medical Marijuana program. Although from the original list of 36 patients only a handful are still living but in 2009 one of these patients exclaimed that he had consumed over 115,000 joints through his 28+ years of Federal marijuana consumption.
Every 25 days, Irvin Rosenfeld, a Federal Medical Marijuana Patient receives a canister from the federal government containing 300 pre-rolled joints. The reason Mr. Rosenfeld is allowed to consume marijuana is due to a rare form of Bone Cancer he has been suffering with and thanks to Robert Randall, who won a Federal court case over his personal cultivation of marijuana. In turn a handful of people were allowed to enter into a Federal Medical Marijuana program.
The argument Mr. Randall used to win his case is known as the "common Law doctrine of necessity". The acting judge; James Washington ruled;
"While blindness was shown by competent medical testimony to be the otherwise inevitable result of the defendant's disease, no adverse effects from the smoking of marijuana have been demonstrated. Medical evidence suggests that the medical prohibition is not well-founded."
Mr. Rosenfield is one of the last surviving cases of this medical marijuana program and has been smoking Federal cannabis for over 3 decades.
How can there be no Federal Acceptance?
What makes it incredibly odd to grasp is the fact that some part of the Federal government not only accepts the fact that cannabis has medical value, but grow and process it and ships it out to medical marijuana patients.
In essence the Federal Government should be held accountable for; cultivation, production, inter-state distribution and so forth according to their own laws. Why this hypocrisy is tolerated by the US people is beyond comprehension.
Why compassion centers are being raided by the DEA while the same Federal government is essentially "pushing the same drug" also baffles the mind. There are no grounds for this type of enforcement and essentially by this fact alone cannabis prohibition should be nullified.
The Fantastic Four
There are still 4 Federal Marijuana patients alive today and their life is testament that medical marijuana works. It is now time that America stands up and rallies together to completely end Cannabis prohibition and to make available medicine that has saved countless lives. How many more people have to slowly wither away on Pharma drugs when a superior product is readily available to serve mankind as it did throughout history?