Could 2016 Be The Year Mexico Legalizes Marijuana?
Posted by Marijuana Doctors on 02/08/2016 in Marijuana Politics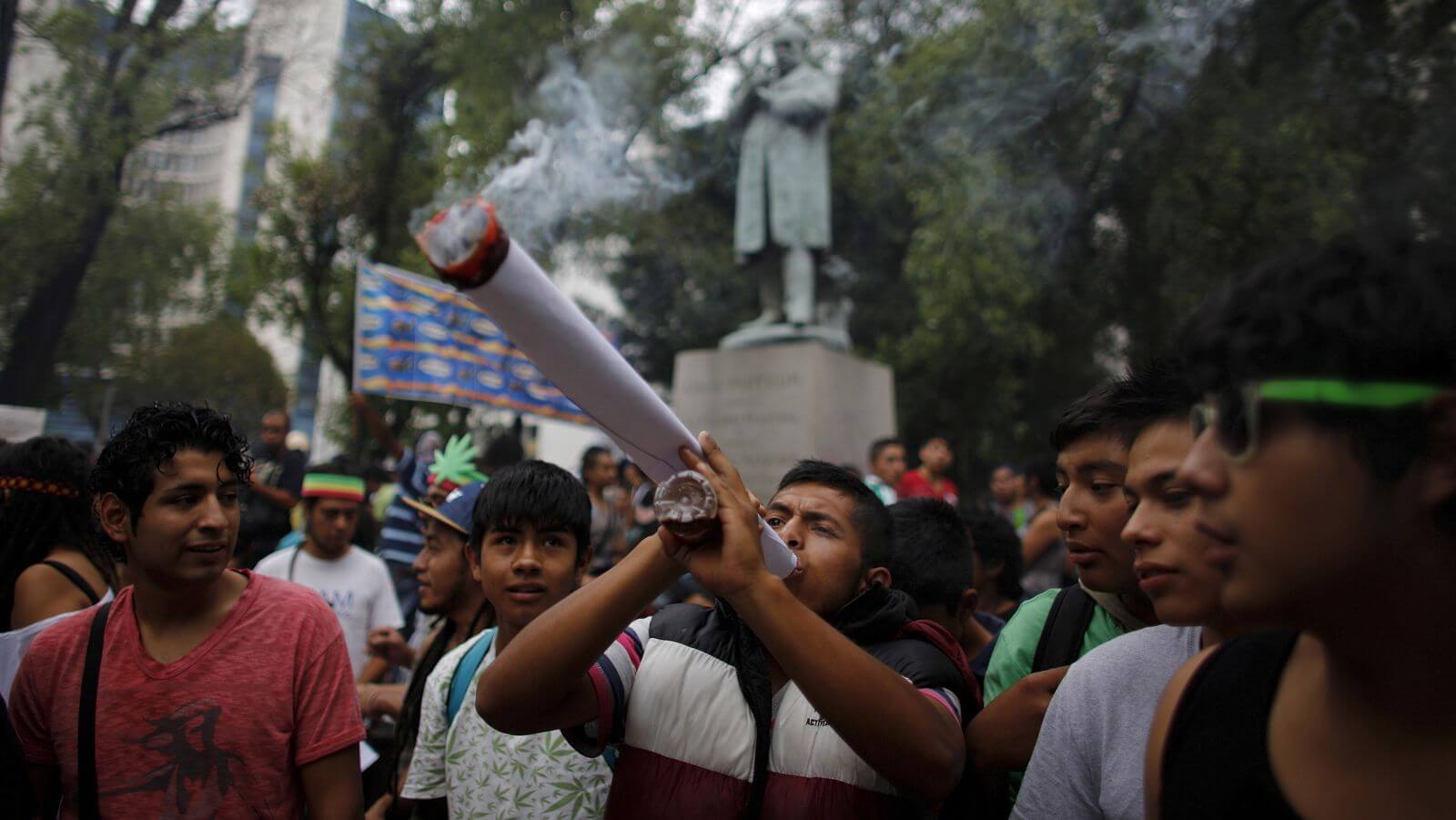 As marijuana continues to go more and more mainstream, it is no longer a question of "IF" marijuana legalization will happen in our lifetime, instead its a question of "WHEN"? And considering the progressive change in attitude towards pot in the US, where there are now 23 legal medical marijuana states, 4 of which have even chosen to drop the prohibition of pot altogether, by allowing for the legal recreational adult-use of marijuana – a number that is predicted to at least double, this year alone — you would think that the US would be leading the legalization reform. Instead its Mexico leading the marijuana movement — yes, the same Mexico notoriously known, for the out-of control drug war that cartels continue to wage on the country. But Mexico is getting ready to change all that, as they prepare to take their fight, to a whole new level. Congress is holding a series of public hearings for a period of three weeks, focusing on how to regulate marijuana.
The agenda includes topics from how the potency of marijuana should be classified, to the effects of marijuana prohibition on public safety.  At the very least the result is expected to result in policy changes, if not altogether outright legalization. Also expected to be addressed are the topics of medical marijuana, and the lifting the maximum amount that a user can carry without risking jail time (the current limit is only 5 grams – thats less than a quarter ounce).
The debate comes ahead of a special United Nations summit to be held on drug policy, UNGASS 2016 — the first of its in almost two decades. The conference scheduled for April this year, was called by the presidents of Columbia, Guatemala, and Mexico — the countries most afflicted by the devastating-effects of the drug war.
"It's responsible and it's necessary. Worldwide it is a topic that is gaining attention," says Hannah Hetzer, Americas policy manager at the Drug Policy Alliance, a group strongly advocating for the decriminalization of drug use.
And as a topic that has gained much attention in recent years, it is finally time for the real world leaders to have a very honest conversation, about what can be done to save us all from the global drug war.
And while Mexico is having the grown-up conversation every country should be having, it wouldn't have happened if it wasn't for an unprecedented Supreme Court ruling last November, that declared the recreational use of marijuana as a personal freedom, and the laws prohibiting it, unconstitutional. "If they didn't respond, the country would have become schizophrenic," says a member of the Society for Responsible and Tolerant Personal Consumption (or SMART in Spanish,) the marijuana club that filed the case that elicited the court's decision, Armando Santacruz.