2013, A Year of Advances for Medical Marijuana
Posted by Marijuana Doctors on 12/31/2013 in Medical Marijuana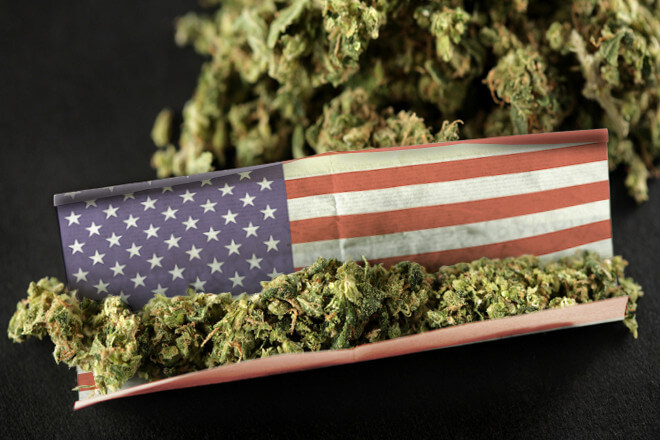 2013 was a breakthrough year for the medical marijuana industry. Nationwide, medical advances were made bringing the world of marijuana to the forefront of mainstream medicine. Several states legalized medical marijuana, and two states, Colorado and Washington, for the first time in US history, legalized marijuana for recreational use. Vast amounts of research was conducted through clinical trials, revealing the multifaceted medical benefits of marijuana. Unlikely familial bonds were formed in the name of medical marijuana and new faces touched the hearts of individuals around the country, making their caregiving and personal patient stories publicly known, gaining strength and support along the way.
Throughout the past year, patient stories drawing the connection between epilepsy and marijuana grew exponentially. America fell in love with six-year-old Charlotte Figi from Denver, Colorado. Charlotte's story and personal growth was rendered beautifully in CNN chief medical correspondent, Sanjay Gupta's documentary, Weed. As the documentary aired on August 11th, inquiring minds, nonbelievers and hopeful patients alike all tuned in to CNN at 8pm to gain further insight into the miraculous world of medical marijuana. And for the duration of the documentary, citizens around the country fell in love with young Charlotte. Sanjay Gupta publicly voiced his apology for ever having doubted marijuana's medicinal legitimacy. "…I Even wrote about this in a TIMe magazine article, back in 2009, titled, 'Why I could Vote No on Pot.' Well, I am here to apologize. I apologize because I didn't look hard enough, until now. I didn't look far enough. I didn't review papers from smaller labs in other countries doing some remarkable research, and I was too dismissive of the loud chorus of legitimate patients whose symptoms improved on cannabis…I Mistakenly believed the Drug Enforcement Agency listed marijuana as a schedule 1 substance because of sound scientific proof. Surely, they must have quality reasoning as to why marijuana is in the category of the most dangerous drugs that have 'no accepted medicinal use and a high potential for abuse.'" Gupta continued, "In fact, sometimes marijuana is the only thing that works. Take the case of Charlotte Figi, who I met in Colorado. She started having seizures soon after birth. By age 3, she was having 300 a week, despite being on seven different medications. Medical marijuana has calmed her brain, limiting her seizures to 2 or 3 per month. I have seen more patients like Charlotte first hand, spent time with them and come to the realization that it is irresponsible not to provide the best care we can as a medical community, care that could involve marijuana." In a proudly poignant statement, Gupta proclaimed,"We have been terribly and systematically misled for nearly 70 years in the United States, and I apologize for my own role in that."
Right before our nation's eyes, medical marijuana went mainstream. And in 2013, the Federal Drug Administration approved the nation's first clinical trials linking marijuana with epilepsy. With the premiere of the documentary, families around the country found hope in a new treatment. British Biopharmaceutical company, GW Pharmaceuticals, was given approval by the FDA to conduct clinical trials with their cannabidiol-based medication, Epidiolex. For the first time, 58% of Americans said that they were in favor of legalization of marijuana. This stands in stark opposition to the 1969 conducted polls, whereby only 12% favored legalization.
In 2013, overall nationwide marijuana acceptance began to sweep the nation. With each study conducted, profound evidence was formed. Cannabinoids, which proved to have a highly medically beneficial property, was delved into head first in clinical trials throughout the country. In another GW-funded study published in the Anticancer Research journal, results revealed that cannabinoids had the property to kill cancerous cells, in particular, leukemia. One of the author's of the study, Dr. Wai Liu, told the Huffington Post, "Cannabinoids have a complex action; it hits a number of important processes that cancers need to survive. For that reason, it has really good potential over other drugs that only have one function. I am impressed by its activity profile, and feel it has a great future, especially if used with standard chemotherapies."
Charlotte Figi's mother, Paige Figi, reached out to the Stanley brothers, a family of brothers bound by their passion for cultivation located in Colorado. They'd developed a marijuana strain incredibly rich in CBD, targeting primarily epileptic seizures. The strain, cleverly titled, Charlotte's Web, has become the icon of success, the beacon of hope. In her blog, Paige recorded Charlotte's success utilizing the strain. "Charlotte is consistently eating and drinking on her own for the first time in years. She sleeps soundly through the night. Her severe autism-like behaviors of self-injury, stimming, crying, violence, no eye contact, zero sleep, lack of social contact…are a thing of the past. She is clear-headed, focused, has no attention deficit. Charlotte rides horses, skis, paints, dances, hikes. She even has friends for the first time. Her brain is healing. She is healthy. She is happy."
These words sparked a national interest and inspired a country to look past the stigma attached to marijuana. Individuals nationwide looked to Charlotte's success then and haven't looked back since. 300 plus families have uprooted their lives and become medical refugees, making the move to Colorado for this very same strain. The Stanley brothers Realm of Caring foundation has served many children since the Weed documentary first publicized it. Joel Stanley and Paige Figi have gone around the country to medical marijuana hearings and testified, defending marijuana's medicinal benefits. The two have announced that if knowledge is what this country needs regarding marijuana's medicinal properties, they will happily educate citizens around the country about marijuana.
2013 became the year marijuana was truly recognized as medicine. Although it still remains illegal under federal law, the medicinal properties have proven remarkably beneficial for a plethora of conditions and ailments. When I attended the New York Compassionate Care Act hearing for the legalization of medical marijuana recently, Joel Stanley and Paige Figi spoke together. If Charlotte's were an isolated success story, the recent phenomena of medical marijuana that's been sweeping the nation would not be happening, Stanley pointed out. We believe marijuana is the next standardized treatment for seizure disorders, he said. And with the upward success and recognization that medicinal marijuana has had this year alone in our country, we can remain optimistic about what the future of cannabis has in store.