2 Doctors Needed To Approve Illinois Kids For Marijuana Program
Posted by Marijuana Doctors on 09/01/2014 in Medical Marijuana Laws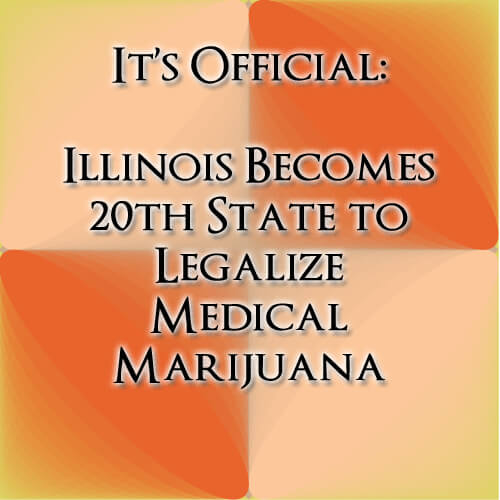 The State of Illinois requires that at least two physicians sign off on all the necessary paperwork, in order for a child to become a patient of the Illinois Medical Marijuana Program.
However some families with children suffering from debilitating seizures say that they are having a tough time finding just 1 physician, let alone now 2.
The change, effective January 2015, will enable children with specific health conditions such as epilepsy to legally use non-smokable forms of marijuana as an alternative treatment, says the Illinois Department of Health.
The Epilepsy Foundation in Rockford, supports the claims of the parents, saying that finding even one doctor to approve a child for the program has been a difficult process. According to the physicians locally based, it is the lack of research that is making them hesitant in approving patients, especially children, for the medical marijuana program. According to the epilepsy foundation, requiring two physicians to now sign off is not only complicating the process for these young patients and their parents, but it also means that these young patients will not be able to actually start using medical marijuana at the start of 2015, as is the case for the rest of Illinois's patients.
"They quit calling back because I keep saying we haven't found anyone yet, we are working on it. But I get calls everyday. So far, I have not found any doctors who will prescribe," says Barbara Vern-Lau, Epilepsy Foundation Director of Client Services. Discussing this matter further, Jason Draizin, CEO and founder of MarijuanaDoctors.com, says that in his opinion this is a problem easily solved with the correct education. "It is because of problems like these being seen now in Illinois, that MarijuanaDoctors.com is creating online CME course to help educate the physicians who are entering this modality of healing within the medical industry. Once doctors have been correctly trained, and have access to medical information that will guide them through this new wave of medicine, we will no longer have to deal with the issue of a physician not feeling 'comfortable' to prescribe cannabis."