10 Fast Facts about California Medical Marijuana Program in 2012
Posted by Marijuana Doctors on 02/21/2013 in Medical Marijuana Laws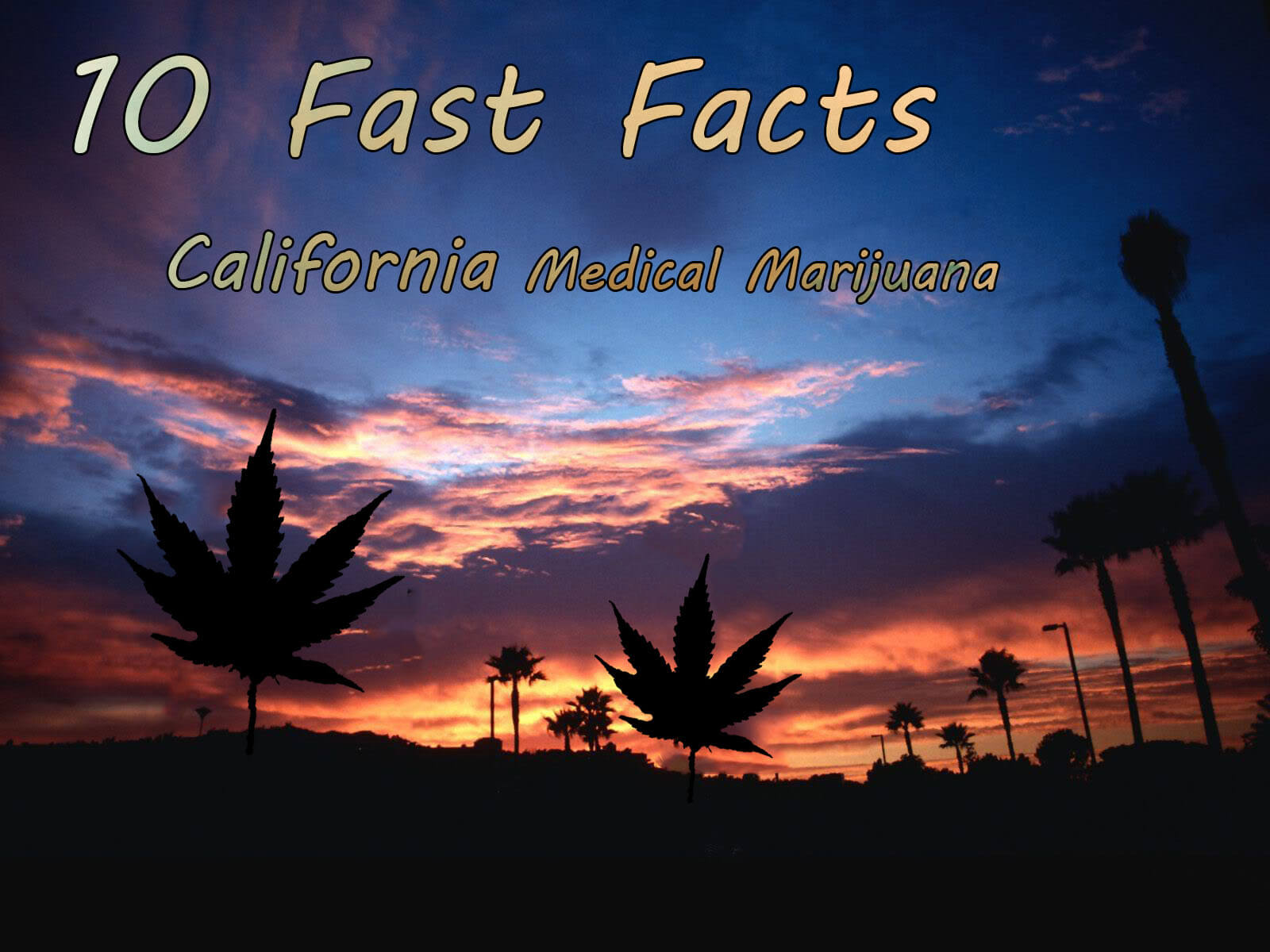 California Medical Marijuana Program Fast Facts 2012
To obtain a medical marijuana card from a medical marijuana doctor in California, applicants must be over the age of 18 with a valid state issued photo ID. Applicants must have a debilitating medical condition with valid medical records outlying their qualified condition.
California became a medical marijuana state in 1996 when 56% of voters passed Proposition 215.
In California, there are 7,801 patients registered for medical marijuana.
San Francisco County is the largest medical marijuana county in California with 1638 patients. Second is Los Angeles County with 1083 patients.
To obtain a recommendation from a California Marijuana Doctor, a patient must suffer from AIDS, anorexia, arthritis, cachexia, cancer, chronic pain, glaucoma, migraine, persistent muscle spasms, including spasms associated with multiple sclerosis, seizures, including seizures associated with epilepsy, severe nausea; Other chronic or persistent medical symptoms.
The cost to apply for a California Marijuana Card is $66 and $33 for Medi-Cal Patients. Counties may add on their own administration fees.
Patients with a California Marijuana Card may possess up to 8 ounces of usable medical marijuana and cultivate 6 mature cannabis plants or 12 immature plants.
The state of California is estimated to be earning $58 million – $110 million from the medical marijuana program.
Since 2004, California has issued 66,319 medical marijuana cards.
Of 68 counties, Colusa and Sutter County are the only counties in California to ban medical marijuana.
There are 477 registered caregivers in California permitted to grow marijuana for patients.
Other Articles by Pete Fuzzie Genkins